In March 1999 I was working for a retailer in Houston Texas as the Director of Logistics. Late one night I settled back down in my office to get caught up on some things and decided to quickly listen to my voicemails from the day. The very first voicemail I listened to was from an Asian man, presumably from one of our vendor partners. In broken English he rambled about a significant amount of deductions from his checks for reasons unknown to him. He did not leave his name, a call back number or even his company name. Obviously, what I did understand from his voicemail was that he had a significant number of shipping violations that he did not understand, did not want to understand but wanted them to go away. At the end of the rambling message he finished with, in very clear unbroken English "I hope you go out of business, click."

Holder Says:

Change is a constant in all supply chains.

What Do You Say?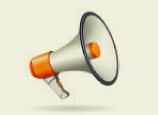 Our Guest Experts
Earlier in the year, we had begun a supply chain overhaul and a part of that project was a very aggressive program to identify failures in the supply chain and recover the unanticipated costs associated to those failures. It was obvious, based on not just this call but many others like it, that the deductions were getting the vendors attention but the message was unclear. For those not in the consumer goods to retail supply chain, retailers present to their suppliers typically what is called a vendor requirements document used to share with the suppliers the rules of engagement when shipping merchandise to the retailer. For the most part the rules are similar from retailer to retailer but the penalties vary based on many things from the maturity of supply chain operations to the corporate strategy of the retailer.

Our goal at this retailer was simple: Flow merchandise as efficiently as possible from vendor dock to store selling floor. Ship us what we ordered, when we ordered it and in the quantities on the purchase order. This obviously was not happening from many of our vendors. Since our program was relatively new, I figured we failed in many respects. One thing we did not fail at was getting their attention!! The rest of that night and the next week or so was spent learning from our failures. Here are a few areas to focus on when rolling out new programs for your suppliers:


Clearly communicate expectations and consequences. We had always had a vendor requirements document that outlined penalties for failing to follow the rules (chargebacks or expense offsets). What we did not know was how many vendors were following those rules.
Inspect what you expect. We updated our audit program to focus on several key areas to have the biggest impact on achieving our goal. We knew as those things were corrected, we would move to the next areas and gradually evolve. What we did not know is how quickly we would see change.
Communicate audit results. If retailers do not tell suppliers they are failing, the suppliers will never change what they are doing. This is where most retailers fail AND where we failed. A one line item on a remittance advise report is not sufficient at explaining to a supplier what they did wrong. An email explaining the problem including attached photos and other documentation can clearly explain the failure as well as justify the financial penalty associated to it.
Automate the program. There are a lot of repetitive tasks that can be automated both in the identification of the failures and in the email notifications. Once a program is established look for these tasks to automate.
Use the Internet. Put the information in a secure portal to make the information available to your suppliers. This self-serve environment will free up the retailers resources to manage the business rather than react to supplier requests for information. The retailer and the suppliers will both benefit from this.

Final Thoughts