Supply Chain Comment: Will the Evolving Connected World Construct Change the Paradigm of SCM?

A New Ecosystem of Information Sources in the Connected World has the Potential to Transform SCM from a Cost Focused Approach into a Customer-Centric Delivery Paradigm


---
With nearly every customer sharing his or her experience with your product or service offering across various social media and corporate Web sites, your operating environment has ascended a few notches on the exponential VUCA (Volatile Uncertain Complex Ambiguous) curve. And @ the speed of a tweet, particularly as SDD (same day delivery) becomes the norm and the costs of managing omni-channel experiences skyrocket. These developments drive a step change in customer expectations and augur major changes in the ways organizations re-engineer their value chains to meet them. It does not matter which industry segment you serve – how customers experience your fulfillment process will play a defining role in differentiating your offerings.

The Connected World is no longer science fiction –more than 20 billion devices are purported to be connected and another 50 billion will be in next two years as plans rapidly evolve to integrate several societal sub-systems. How will your organization's product characteristics, demand & supply environment change in the emerging Connected World? Will the resultant and unprecedented visibility of information change the very nature of practices at all levels of the supply chain, i.e.:
Prasad Says:

Higher levels of automation in transactions (leveraging M2M connectivity) and deeper insights (from analytics on different data sets) arm supply chain professionals with the ability to deliver seamless visibility, proactive risk management and flexible operations.

What Do You Say?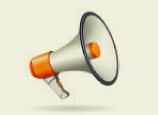 Strategy (e.g., network design)
Planning (e.g., Sales & Operations Planning + Forecasting)
Execution (e.g., inventory management)
This emerging reality, while presenting unprecedented opportunity for a differentiated customer value proposition, will create specific challenges in three key dimensions of supply chain management – product, demand and supply. Leaders will emerge among organizations that are able to successfully navigate:


| | | |
| --- | --- | --- |
| | 1. | Dependence and management of the electronics supply chain ecosystem, which is largely concentrated in Far East Asia |
| | 2. | Tighter product lifecycles, which require synchronized and integrated system-level reliability verification and validation |
| | 3. | Disruption risks, arising out of a lengthened globalized supply and demand environment |
| | 4. | Increased urgency of managing supply chain talent – training, skills upgrade and tools |
| | 5. | Tapping into the growth potential of emerging economies for business expansion, which means adapting to specific infrastructure, local regulatory and legal requirements to serve the markets |
| | 6. | Building information technology infrastructure and applications to create the Holy Grail of manufacturing – a services-oriented business model |

These challenges considerably increase the operations risk to businesses. In order to successfully mitigate these risks, organizations need to radically transform SCM practices including aligning these ways of working with the organization's sustainability goals.

The 360° visibility enabled by advances around Connected Products (and "Things") offer
interesting ways to meet these objectives. Automatic Identification and Data Collection (AIDC)
devices and systems, including GPS and Location Based Services (LBS), provide data for not just
trace & track but also help to create insights for predictable deliveries.

As SCM functions gear up to support organizational growth objectives, they should leverage a
multitude of new sources of information (unstructured and semi-structured data from sensors,
scanners, voice, wearables, images, video, etc.) now available for enhancing visibility, superior
network design and synchronization in their supply chains. Systems and applications for
strategic analysis, planning and execution that incorporate these information sources can also
help achieve these objectives.

Take service parts planning as an example. In the past these practices were completely
dependent on historical consumption patterns leading to "best-guess forecasts" and infant care
parts list. A wide range of applications and equally varying duty cycles made it practically
impossible to optimize inventory and minimize product downtime. Telematics data coupled
with completely recorded ambient conditions gives organizations the opportunity to build
accurate models for parts consumption and expense planning. These insights bring a highlyrefined
services-based model driven by outcomes, thus ensuring a greater share of lifecycle
revenue and deeper, longer customer engagement.

Higher levels of automation in transactions (leveraging M2M connectivity) and deeper insights (from analytics on different data sets) arm supply chain professionals with the ability to deliver seamless visibility, proactive risk management and flexible operations. A new ecosystem of information sources in the connected world has the potential to transform SCM from a cost focused approach into a customer-centric delivery paradigm. Imagine enjoying a special pizza delivery on the sundeck at Venice Beach compliments of location-based services and a fine-tuned fulfillment process! Such B2C convenience is exactly what the Connected World will soon bring to the B2B world.

Agree or Disagree with Our Expert's Perspective? Let us know your thoughts in the Feedback section below.