Improving Asset Tracking with Hybrid RFID
Hybrid Combines the Best Features of Both Active and Passive Into One, Unified Visibility Solution


---
$32 billion. That is the value the RFID (radio frequency identification) market is expected to reach by 2024, according to IDTechEx. As this technology continues to become more sophisticated, reliable, and cost-effective, it is proving to be a valuable solution for automating asset tracking and inventory control. Without the need for user-initiated, line-of-sight inventory activities required by other technologies, supply chains are becoming more efficient, accurate, and connected with RFID.


Typically, organizations choose between two types of RFID tags – passive and active – depending on the type of asset they are tracking. Relying on readers to pick up their signal and supply the power for responding to and broadcasting their data, passive tags are ideal for tracking high-volume, low-cost items. Active tags, on the other hand, draw from their own internal power supply to transmit signals and serve as a real-time locating system (RTLS). These tags are used for tracking high-value and high-impact mobile assets. But, what if you want to track both types of assets? Consider a car manufacturer. Within a facility, active RFID could be used to track large, high-value parts like engines or chassis in real time, whereas passive RFID may be used to track many smaller components stored in pallets, totes, or bins with a standard material flow.

O'Boyle Says:

It is important to note that you should always match the technology to your use case, not vice-versa. Never force fit a solution 'just because.'

What Do You Say?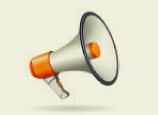 Although it is possible to use both passive and active RFID, doing so creates a challenge: disparate, siloed data. Because each type of RFID technology interfaces with a separate software system, there is no holistic view of assets within the operation. Operators must remember which tags are tracking which assets and then look at each individual interface for insight. As a result, issues arise in workflow efficiency and inventory accuracy.
Enter the Hybrid approach – Hybrid combines the best features of both active and passive into one, unified visibility solution. The central piece of such a solution is not the tags themselves, but the software that brings the two together. As data is collected from the active and passive systems, it is fed into an asset management tracking and alerting software application, which in turn, aggregates the information into a single interface. Now, you have complete, optimal traceability of all assets, regardless of whether they are tracked with active or passive RFID. And, not only can you track and trace your assets within the system, but you can also create custom reports and set up rules-based alerts for additional benefits. Bring in integrations with other lines-of-business applications, like ERP and WMS systems, and you'll further extend the capabilities of your solution.
So, is your operation suited for a Hybrid RFID system? It is important to note that you should always match the technology to your use case, not vice-versa. Never force fit a solution "just because." Before embarking on your implementation, make sure to take time to define what you want to accomplish. Of course, if you do end up taking the Hybrid route, you'll need to identify where to apply active and passive RFID. Do you have large, major components that move throughout your facility without a predetermined flow? Here, active RFID can help you instantly gather real-time location information on each major part without needing it to pass through a read zone. At the same time, do you have hundreds of small components with a continuous, narrow flow that exist in an area that warrants a chokepoint or gateway detection and a limited read range? Is "last seen" knowledge sufficient for tracking these items? Here, passive RFID would apply. Also, keep in mind your facility's size. If you are tracking assets within a space less than 50,000 square feet, a lone passive system will do.