Integrating Global Sourcing and the Supply Chain for Best-in-Class Results
Some Key Pieces of an Integrated Global Sourcing and Supply Chain Execution Program


---
Best in class companies take an end-to-end approach to global sourcing and supply chain execution, linking their sourcing processes that occur before the release of the purchase order to the global trade activities that happen afterwards - down to when the goods arrive at the distribution center or end customer. This is known as 'design to deliver' supply chain management.


However, companies face a range of obstacles to creating a seamless integration of sourcing and supply chain operations, including lack of senior management support, fragmented processes, limited supply chain visibility, and functional silos that create redundant efforts and inaccurate data. These issues are magnified with the inherent complexity of global sourcing and supply chain operations, leading to higher risks, lower margins, longer cycle times and reduced customer service levels.


Overcoming these obstacles is a strategic process, requiring a unified approach both within and outside the enterprise. Below are some key pieces of an integrated global sourcing and supply chain execution program.
Byrnes Says:

...when the goods arrive at the distribution center or end customer. This is known as 'design to deliver' supply chain management.

What Do You Say?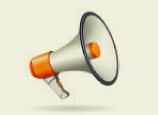 1. Collaboration
Geographic dispersion, multiple languages and time zones, cultural differences and fragmented processes (both internal and external) all contribute to potentially lost profits, non-compliance, poor customer service and reduced margins. The solution is collaborating with suppliers, brokers, transportation providers, functional teams within the organization and external supply chain partners to achieve greater visibility into operations. This visibility, in turn, can be used to manage critical supply chain issues and expedite resolutions. Real time alerts and the ability to act on those alerts minimizes potential customer satisfaction issues, missed deadlines, cost increases and potential compliance issues. Using supply chain visibility technology assists with accurately and quickly identifying and resolving problems, such as supply chain bottlenecks.
2. Standardized and Centralized Processes
A fragmented method of sourcing, supply chain and compliance issues not only results in unnecessary manual effort, it can also lead to, among other things, longer cycle-times, increased errors, decreased flexibility and thinner margins. The costs associated with managing these varied processes and procedures increase with complexity, such as multiple product lines, vendors and countries.
Adopting a centralized approach to managing global sourcing and supply chains execution mitigates these issues. Centralizing operations goes beyond simply standardizing processes. It means consolidating and managing these processes via a single information repository and location, creating a "single version of the truth." The result is the ability to quickly and easily share information such as key metrics; make better data-driven decisions; and enable development of continuous improvement programs.

3. Global trade knowledge
Global trade management is a highly specialized area, often requiring experts who understand specific issues such as trade compliance laws, transportation costs, inventory management and sourcing options. Most of this knowledge is acquired from years of experience.

The sheer volume of information is daunting. This information – called trade content – ranges from the harmonized tariff schedules (HS) to classify goods, to the duty rates needed to calculate landed cost, to the controls that determine whether you can legally complete your transaction. Unfortunately, trying to maintain a complete and accurate database can be time-consuming and costly and finding people who have this in-depth expertise is difficult.

A system that captures and stores this information on a real-time basis allows for the ability of those who aren't experts to act on this information. This method doesn't entirely eliminate the need for in-house expertise but allows for much better utilization of their abilities and speeds operations.

4. Import management and trade compliance
Both global sourcing and global trade rely on the successful interaction of multiple parties, including carriers, brokers, suppliers, internal operations and others across wide geographic areas. An integrated network ensures complete and accurate information accompanies inbound shipments and documents, and that other information is readily available to the parties that need it, including up-to-date regulatory information. Poor planning and execution can to lead unexpected delays, fines and penalties that can easily erase expected revenue gains from offshoring.

However, manually managing imports can be nearly impossible, even for smaller and mid-size companies. A global trade management (GTM) solution automates the creation of import and export documentation, minimizing rekeying errors and enabling consistent and complete records. Additional benefits include reduced inbound cycle times; decreased costs; accurate landed costs; carrier and route optimization; and improved regulatory data accuracy. Utilizing free trade agreements (FTAs), foreign trade zones (FTZs) and other duty deferral schemes can be another significant cost savings strategy.


5. Sourcing information and risk management
One of the most fundamental, but impactful global trade initiatives a company can undertake is sourcing optimization and risk management. It requires a proactive approach to ensure manufacturers are producing regulation-compliant goods with favorable margins that satisfy consumer demand. Increasing visibility of raw materials, improving demand forecasts, understanding a supplier's production capacity, ensuring factory compliance, demonstrating due diligence and providing traceability are all part of an optimized sourcing plan that minimizes risk.

Collaboration, accessible global trade knowledge, centralized operations, import logistics management, sourcing optimization and risk management are some of the building blocks to creating a streamlined global sourcing and supply chain execution capability. By integrating these two operations a company is able to be more responsive and profitable.