Couch Report: Gartner Supply Chain Supply Chain Symposium 2021
For many years I have issued written "trip reports" on what used to be called the Gartner Supply Chain Executive Forum, actually originally started many years ago by AMR Research and held each year in Scottsdale, AZ, before Gartner acquired AMR in 2009.
Starting last year, based upon success and growth of the Forum, Gartner actually elevated the event in its hierarchy of such things to Symposium status, and with that a planned move to Orlando for the event, until the pandemic forced a delay from May to November, as then as a virtual event.
GILMORE SAYS:
WHAT DO YOU SAY?'
Stiffler cited data that 65% of employees of would like more control over what they worked on every day. I would think so.
Gartner stayed with virtual for this year as well, held this past week for three days. I planned to view a number of sessions, and will do so on-demand, but like I am sure with many others, knowing I could do that made it easy for me to skip attendance of the "live" (actually pre-recorded) sessions this week, as is the case with all virtual conferences.


So this week, I am only going to summarize a rather extraordinary first day keynote presentation titled "From Cause to Cure: Purpose-Driven Outcomes for a Fractured World," led in a very polished video/webinar presentation by Gartner analysts Dana Stiffler and Simon Bailey.

I say "extraordinary" because the message takes Corporate Social Responsibility/Sustainability to whole new levels, to say the least. Not to mention emphasizing repeatedly we're all just too tired, and supply chain leaders need to do something about. You know, I have in fact been hearing some talk about this four-day work week thing.
Early on, Stiffler commented that "There is a cost of moving goods from source to destination - and a cost to people and the planet from moving them."
I will just say this. There is also a benefit to people and the planet by supply chains that improve the world's health and standard of living. And the speakers did briefly recognized that, along with the tremendous improvements we've achieved in supply chain efficiency.
However, Bailey soon added that "this success comes at a cost - a fractured world," with supply chain "accidentally contributing to many fractures." He cited rightly or wrongly how the very long (and thus efficient) ocean container ship became stuck at an angle this spring in the Suez Canal that blocked other ships for almost a week.
He added that to keep the world supplied with goods, we've "over stretched supply chains, and over stressed natural resources."
And while "we're not the first generation of supply chain leaders to hear the warnings, we are the last generation that still has time to heed this code red for humanity," Bailey said.

Stiffler added that corporate profits "are being squeezed from our natural resources, and our most precious resource, our people." That is, as noted above, why so many supply chain workers are simply exhausted, Stiffler warned.
Bailey said many people blame the fractures and the fatigue on the supply chain, but that pursuing the right actions now "can take us from cause to cure."
Even with the on-going shortages of many things, am I the only one who doesn't see it quite that way - supply chain as cause of the world's fractures? And are all indicators really flashing red, as Gartner put it here?
Regardless, with that cheery start, Garter explained what to do about it, laying out three core concepts: sustainable profits, make purpose personal, and building value-aligned ecosystems.
In the limited space I have, I will try to summarize each. So we'll start with sustainable profits. It is in part to do with being good for the environment, but it is also about building profit for the long term, or "durable" profits.
Now of course companies from Procter & Gamble to Emerson Electric have been doing that for decades, so it must be something more.
Gartner also says sustainable profits has to do with making money without burning out your people.
But perhaps most interesting (and impactful) is that sustainable profits involve calculating the cost of "externalities," the costs not officially in cost of goods sold but paid by someone. In the example given, it means local Chinese citizens paying a cost for factories spewing pollution to fill orders for customers in developed economies.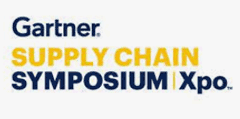 "We must revise our [accounting] view to make externalities intrinsic," Baily said.
Now I will say there is something to this, though how to calculate that cost is the huge challenge. And what would happen to accounting profits and thus companies and employees if such policies were in place is hard to imagine.
But I think Gartner may be saying companies should in effect maintain "shadow" accounting books that include these external costs and would drive in the end initiatives to reduce the cost of externalities. I believe some have done that using a phantom cost for CO2 emissions that doesn't now really exist in practice.
Gartner then brings up a tool called a materiality assessment, in which any number of issues, such as CO2 emissions but many others as well, are plotted with the level of concern low to high from various shareholders on the Y-axis and then the business impact on the X-axis (say lost sales from consumers unhappy with your approach to the environment). It's a basic but decent tool to assess potential what I guess you could call social supply chain risks.
So on to making purpose personal. Of course we all want purpose in our work and personal lives. It was in 2002 that Rick Warren wrote the mega-best seller "The Purpose Driven Life."
Bailey began the discussion by noting that "Leading supply chains recognize profits and purpose are not opposites, they are complementary components of sustainable profits."
The question here, Gartner says, is whether companies that in theory might embrace sustainable profits may lack the energy to do so - because everyone is tired.
The way to recharge their batteries? Give employees sense of purpose, both corporately and in their own jobs. Data show engaged employ are more healthy and productive than others.
Gartner notes millions of mundane jobs from factory floor to supply chain organizations have been automated away, and that's I guess a start.
Stiffler cited data that 65% of employees would like more control over what they worked on every day. I would think so.
Maybe I am just behind the times, but when Unilever announced its "brands with a purpose" a number of years back now, my reaction was can't my Hellman's mayonnaise just have the purpose of making my sandwich taste better, and not also some largely unrelated cause?
But Unilever regularly says these brands with a purpose grow much faster than its other product lines, so maybe they are on to something.
The last area to focus on, Gartner says, is building value-aligned ecosystems. Part of the message here is that you can't do it alone, citing as a prominent example the whole "circular economy" paradigm, which may or may not gain much traction.

But if it does, a company will likely need partners for specialized recycling, perhaps insight from academia, buy in from suppliers, etc. - an ecosystem. That's just what IKEA did in its program to re-distribute or recycle used mattresses.
The more provocative comments from Gartner here concerns traditional supplier ecosystems that we've had for a long while. These should more accurately be called "egosystems," Bailey said, because they are built primarily for the financial benefit of a single dominant company.
In such scenarios, "value exchange is not equitable," Gartner says. What does that mean exactly - Ford doesn't pay its suppliers enough for parts?
For these new age ecosystems, companies must strategize on value-exchange (there it is again), novel partnerships, shared capabilities, and principles of engagement. Suppliers should, also be brought into the "shared purpose" realm as Gartner recommends for employees.
At the end of the session, speaking very directly to supply chain leaders, Stiffler says that when someone takes the lead on all this, "the energy you create will spread around the world, to heal its fractures, and overcome its fatigue."
And with that I will end it, as you may be fatigued of this column by now. I would welcome your feedback on all this from Gartner.
More from the Garter conference next week.

What's your take on the Gartner keynote presentation? Let us know your thoughts at the Feedback button or section below.