The Virus Gains Steam, with Transformational Changes to Society and Supply Chain in Progress
I had a strong debate with myself on my topic for this week's First Thoughts column: should I offer some perspective on the in one sense small news of material trade association MHI acquiring the Warehouse Education and Research Council (WERC), but which I believe long term could be significant?
Or write another column on the latest developments in the on-going coronavirus pandemic?
I opted for the latter, as there was again a lot of important news, and I have some questions on the MHI-WERC deal that still need to be answered, so here we go with another week of corona.
GILMORE SAYS:
We can makes some guesses on all this and more, but as Mead says, "Prepare for more chaos and instability," virus-related or not.


WHAT DO YOU SAY?
As I say most weeks, the virus is having a transformative and what I believe will be a lasting impact on many aspects of society, therefore on business and thus the supply chain.

Here is some of the top or most interesting news of the week:
The virus is hardly contained. The University of Washington's Institute for Health Metrics predicted the coronavirus death toll in the United States will almost double by the end of the year, with nearly 300,000 deaths by December 1. But in somewhat goods news, the researchers say that 70,000 lives could be saved if 95% of Americans wear masks starting today when they leave their homes.
New York City Mayor Bill de Blasio announced he was ordering checkpoints set up on all tunnels and bridges in addition to those already in place in airports to check if people attempting to come into the Big Apple are from any of 35 "hotspot" states. In addition to requiring would be entrants to fill out a form, if they are from the identified states they must self-quarantine someplace, like in a hotel the visitors must find at their own expense, for 14 days or risk a $10,000 fine.
Hmm, think I won't be taking a trip to Manhattan any time soon. It is unclear how this order will impact truckers, but media reports are saying for now at least the checkpoints aren't operational. Whether needed or not, this will clearly deal another economic blow to the City.
It's harvest time in Washington state, and in the town of Brewster, hundreds of migrant workers as usual have come for the work in the fields picking apples, peaches, cherries and grapes. Those workers are now at the heart of a massive surge in coronavirus cases that has made surrounding Okanogan County one of the hardest-hit areas in the world in percentage terms.
"As harvest season approaches in other parts of the country, residents and migrant laborers in agricultural communities are particularly at risk of widespread infection," TheHill.com web site noted. Wash your fruit well.
The World Health Organization on Saturday warned the coronavirus pandemic was likely to be "lengthy," and cited the risk of "response fatigue" given the socio-economic pressures on countries. Meaning, in part, that in free countries people may only stay locked-down so long.
However, Neel Kashkari, president of the Minneapolis Federal Reserve Bank, said the nation needs to control the spread of the virus, which is increasing across much of the country, to get back on a path to economic health.
The government should again impose strict coronavirus-related lock-downs for a month or longer across the US, Kashari said, adding that the economy will not recover until the virus is really under control.
In thankfully much lighter news, a San Francisco restaurant called Mint Plaza caught attention by launching private "igloos," or "quarantine bubbles," that seat four and offer apparently some degree of protection for the virus, at a cost of $1400 apiece to the restaurant.
Mint Plaza put three of the clear lattice-like domes on its patio, and expects to add more upon success. So is this the future of dining out?
Which is a convenient segue to some other thoughts and predictions about how things will change during and post the pandemic.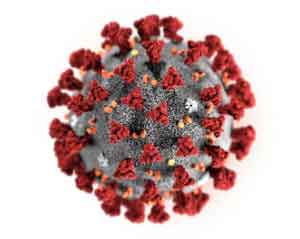 We saw above how a president of a Federal Reserve Bank recommends a return to lock-down to tame the virus. What would that look-like? It turns out we have some insight, as Melbourne, Australia is in fact starting up lock-down 2.0 to address a resurgence of infections.
"The city has become a confounding matrix of hefty fines for disobedience, minor exceptions for everything from romantic partners to home building, and endless versions of the question: So, wait, can I ____?" an Australian news web site wrote this week.
Some of the re-imposed rules are familiar: Retail stores will be closed. Schools will return to remote instruction. Restaurants will be takeout or delivery only. Child care centers will be available only for permitted workers. But there confusing rules about curfews. what businesses and work are permitted, and much more.
"This is such a weird, scary, bizarro time that we live in," said one 20-something Melbourne resident. That's for sure.
Dr. Larry Brilliant, a California epidemiologist who was part of a World Health Organization years ago, predicted last week that the world will be fighting coronavirus for the next three to four years as virus hot spots skip from nation to nation, and that the pandemic's toll will linger for decades.
He told USA Today that "We're in for a bad and rocky ride," adding that the virus will continue to spread until something stops its growth, potentially the combination of effective vaccines with annual boosters and immunity among those who've developed antibodies to halt or limit future infections.
Brilliant, however, did say a combination of coordinated actions such as a uniform approach for mask requirements, social distancing, hand washing and limiting crowded indoor places such as bars and restaurants would be effective without the need for a total shutdown.
He added that the US will see "political and emotional and economic hell if we close everything down in the same way we did before." Wow.
Writing in the Wall Street Journal, historian Walter Russell Mead wrote this week that "The pandemic's legacy will be crisis and chaos - and the trajectory of human civilization has shifted in ways that will test political leaders and economic policy makers more severely than anything since World War II."
Even more forebodingly, Mead cites many of the forces now destabilizing society, some related to the virus, but many not directly: declines in stable manufacturing jobs, whole regions hollowed out by economic change, the collapse of professional journalism and the rise of social media, the implosion of traditional retail, and looming job threats as self-driving cars and other new technological innovations move into the marketplace.
We can makes some guesses on all this and more, but as Mead says, "Prepare for more chaos and instability," virus-related or not.
Somewhat overwhelmed by processing all that, I will just say that those businesses with the most flexible supply chains will stand the best chance of navigating the massive changes ahead.

Any reaction to Gilmore's thoughts on the huge impact on everything? Let us know your thought at the Feedback section below.