Six Months that Changed the Supply Chain World Forever
For nearly 20 years, at the end of the each first half and full year I have used this column to review key supply chain trends and the most important news and events by month for readers.
Well, it won't be so here for H1 2020, when the coronavirus simply overwhelmed everything else.
Many of us might have thought the Great Recession of 2008-2009 was a once in a generation or even lifetime event. Compared to the first six months of 2020, that deep recession was a minor blip.
GILMORE SAYS:
For years we've been told we are seeing a return of urbanization. Now, the migration is going the other way.


WHAT DO YOU SAY?
Whatever the new nor mal turns out to be, we're clearly never going back.
I am actually going to start somewhat in the middle of the global virus timeline but near the start of the crisis in the US.
The MODEX show from MHI was scheduled from March 9-12 at the World Congress Center in Atlanta. It is a huge show that normally draws about 35,000 attendee, full of materials handling, supply chain software, and other vendors exhibiting their wares.
Three weeks before the show, no one was really paying attention to the virus. A little closer in, the virus started having an impact in the US - the first US death was reported on February 29 in Washington state. But in just a few days leading up to the start of the show, virus infections were being reported in numerous locations across the country, literally overnight.
MHI ultimately decided to go ahead with the show. I took a flight on a smaller plane to Atlanta, on which two or three people were occasionally coughing. When they did, you could feel the whole plane listening to the dreaded sounds, wondering if these passengers were infected and sending droplets in the air towards the rest of us.
I have no doubt that if the show was scheduled to start two or even one day later it would have been cancelled. A handful of exhibitors pulled their people out, leaving in some cases major exhibits sitting empty in the convention center hall for four days. Very strange, if perfectly understandable.
The crowd I would estimate was down 65%. Many of those that came left early. Seeing a friend or meeting someone new involved an awkward moment where you had to figure out if you were going to do a head nod, elbow bump, or actual handshake.
I must confess that if someone held out their hand, which several did, I shook it - nervously waiting for a moment of escape when I could hit the washroom or reach for some hand sanitizer.
Fortunately, there turned out to be just small handful of infections connected in any way to the show.
The impact of the virus short, medium and long term almost can't be overstated, some of that visible now, but much else we have yet to see really develop.
Perhaps the most amazing is the whole "work at home" phenomenon available to many white collar workers that will alter employment models and processes permanently. I could write a whole column on this single topic alone, perhaps starting with how "Zoom meeting" morphed overnight from lightly used business technology to the key tool to connect now distributed at home workers and serve as a consumer e-lifeline.
Many companies are finding productivity didn't fall sharply at all, as was feared. Perhaps, CEOs are thinking, we really don't need all that expensive office space.

I drove by a suburban office building complex in Ohio not long ago and saw nearly empty parking lots. It made me think of the janitorial services that probably are now longer needed, the nearby lunch joints that were forced to be closed by governments and now that are partially back open in most states but have seen their customers in those nearby office building simply disappear. Probably not too many FedEx packages being delivered to those empty building either.
Will it even be worth hiring a service to keep the parking plowed in snow-heavy states?

Gasoline stations, tire stores, and auto repair shops have undoubtedly seen their businesses take a huge hit as far fewer workers drive to jobs, a phenomenon that will soon bleed into sales of new cars.

Next: For years we've been told we are seeing a return of urbanization, with childless millennials flocking back downtown to be near the action, ditch car owning, and embrace Uber.
Now, the migration is going the other way, and like other impacts of the virus, maybe is just an acceleration of an existing trend.
An article in the New York Times recently said that "the urge among some big city residents to leave due to the coronavirus may be temporary. But is follows a deeper, more powerful democratic trend."
I ask: could remote working and the move by many to get out of large cities cause many of them, especially New York City, to simply be hollowed out? I think that is a real possibility.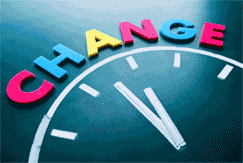 Of course, nearly all retail stores outside of grocery, drug, and home improvement were forced closed in most states. That left say Target stores able to not only sell groceries and other essentials but also blue jeans - while the dedicated apparel stores remained closed.
The result: a wave of retail store closures and outright bankruptcies that is probably its early stages, while Amazon, Walmart, Target, Kroger and other large "essential" stores saw sales soar. There are real questions as to whether the department store and shopping mall concepts are even viable any more.
Again, much of this is simple acceleration of existing trends, but something has changed.
eCommerce sales have been rising at now a 20% year-over-year pace since the pandemic, well above the 14-15% before, strong enough on its own. But if the 20% growth range persists, the huge societal and supply chain ramifications of this transformation will be here all the sooner.
I wouldn't want to be in the Point of Sale technology business, that's for sure. And will it be just Amazon, Walmart and a handful of others in retailers soon, as brand companies seek on-line salvation? The world, and the consumer goods to retail supply chain, will be vastly different.
Schools closed, and moved on-line at all levels. Harvard is apparently confident it can carry on at $50,000 plus per year for on-line learning, but I think their numbers will drop - as will virtually everyone else's, absent steep tuition cuts. Colleges make tons of their money on dorm room and board - gone in an on-line delivery world.
Many seemingly job safe academics with tenure will find tenure doesn't save them from a virus induced staff reduction. Some - perhaps many - colleges will fail. University towns that were semi-recession proof will find they are deeply exposed, with no one there to buy pizza and beer and rent apartments, and many faculty and staff unemployed.

There are so many other virus impacts you could almost go on forever. What happens to society when the "fiscal cliff" is reached soon as government stimulus payouts and rules prohibiting evictions end is scary to ponder.
Some of these and many other changes may slow if we get a vaccine sometime soon. But many others will be here to stay, making the first six months of 2020 by far the most impactful of my lifetime.

Is this the most impactful six months in your lfetime? What are some long term changes you see that will result? Let us know your thought at the Feedback section below.