The Scariest Supply Chain Worries for Halloween 2019

In 2017, SCDigest editorial assistant Joan Nystrom suggested I do a column for the Halloween season on what's scary in supply chain.

So I did that each of the past two years, which seemed to be well received, so I am back with that column again this year, with some carry over scares for sure but with some new perspective as well.

The scares are more geopolitical and economic than pure supply chain, but we all understand how those areas impact supply chain strategies.

GILMORE SAYS:
Elon Musk himself has warned that automation could disrupt entire communities and disproportionately affect low-income workers.


WHAT DO YOU SAY?
This is, as surveys support, an increasingly anxious time, driven by what seems to be an increasing number of "hot spots" across the globe. And that is downright scary.
Concurrently there is happening: the on-going freedom protests in Hong Kong, which is likely to come to a bad end; the new fighting in Syria and Iraq as the Turks move in as the US moves out; Iran a few weeks ago apparently sending drone aircraft against Saudi oil tankers; violence in the Catalonia area with protestors again seeking independence from Spain; violent protests in Chile from protestors against income inequality, triggered by a subway fare hike; the never ending Brexit process; China-US trade wars; other protests in India, Lebanon and more.
Just to get a sense of the stakes in Hong Kong - and what we are dealing with in China - Chinese premier Ji recently warned that any attempt to divide China from Hong Kong will end in "bodies smashed and bones ground to powder."
How nice. This week, China called US House Speaker Nancy Pelosi 'hypocritical', 'sinister' and 'despicable' after she met with a politician from Hong Kong.
The overall feeling: the world is not heading in the right direction. I think most of it sense that.
And underlying much of that unrest, my Halloween 2019 scare number 2 is an economic contraction - perhaps a severe one - after a decade of growth (albeit lukewarm) since the end of the Great Recession.
And there is a growing level of data to support a coming recession.
The Washington Post this week wrote that "At first glance, the politics of each of these movements seems quite distinct. But they are all occurring against a worrisome backdrop: a collapse of economic growth."
And much of that economic slowdown is blamed on rising nationalism and protectionism, overall certainly not feel good trends - both with a big impact on supply chains.
In fact, the golden era of global supply chains is over, the Wall Street Journal wrote this summer.

Over the past year, the International Monetary Fund has sharply cut its estimate for 2019, warning that "the global economy is in a synchronized slowdown," growing at "its slowest pace since the global financial crisis."
Freight volumes are often a good predictor of future economic conditions, and though there are some mixed signals, many have been moving sharply negative. For example, the Cass Freight Index declined 3.4% in September, the tenth straight month of year-over-year declines.
That led Cass to say that the "Index has gone from warning of a potential slowdown to signaling an economic contraction."

I will note this is what happened in early 2008, when US carriers started to complain of sagging freight volumes even as the overall economy appeared to be strong. And we know what happened next.
The length of the current expansion is a record one, and to my knowledge we have not repealed the business cycle. Of course, the growth levels in the US over the last 10 years has been mediocre, with not one full year of 3% or more real GDP growth, a level we amazingly have not seen since 2005, before which it happened regularly.
But I - not an economist - nevertheless wonder if it is in fact the weak growth that has kept the expansion going for so long. We never rose too high, so we did not have a snapback in the negative direction.
The real question for me becomes will the recession be a mild one, or another severe downturn. Governments at the local, state and federal level have enormous debts, as do most countries globally, despite 10 years of modest growth, limiting response to contraction.
But just recently, well-known hedge fund owner Ray Dalio said the global business cycle is in a "great sag" and that the world's economy holds parallels to the 1930s.
I am concerned.
For the third year in a row, I also find scary - very scary - the troubles between China and the US and other countries relative to control over the South China Sea.
The problem is getting worse, not better.
China's continues to lay claim to what were really a series of rocks and outcroppings in the South China Sea, upon which it has built a series of artificial islands far from the Chinese mainland - and then started arming them and building landing strips and naval ports.

The US and many other nations in the region vigorously reject these Chinese claims and island building, and indeed in 2017 there was ruling by the Permanent Court of Arbitration in The Hague which said there was no legal basis for China's maritime claims. China says that ruling is invalid.
Are you paying attention to what is happening here? This was a headline just this week in the UK's Express newspaper: "South China Seas Tensions Hit Crisis Point as Furious Beijing Surrounds US Vessel in Region."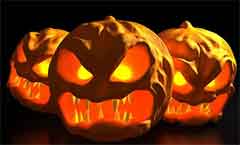 That is because, as it does periodically, the US Navy once again sailed vessels through waters China claims as its territory and which the US and everyone else vehemently disputes. Those US Navy sailings often prompt "escorts" by Chinese Navy vessels.
China says its naval expansion in the area is designed to safeguard an "inalienable" part of its territory, a push that has prompted the US to warn "China is gaining effective control of the South China Sea."

Some 30% of global trade moves through these disputed waters.
"I think in 15 years - it's not inevitable, but it is a very strong likelihood - that we will be at war with China," Lt. Gen. Ben Hodges, retired head of the US Army in Europe, said at a conference in 2018.
This also cannot possibly end well. It is only a question of which bad ending will be realized - and when that ending begins. Prepare your supply chain contingency plans accordingly.
Finally, again this year, like many others (but not all) I am scared of the impact of hardware and software robots on society and more specifically jobs.
There are many points of view on this for sure. Some certainly believe robots and AI will wipe out current jobs by the millions - maybe by the tens of millions.
Artificial intelligence expert and venture capitalist Kai Fu Lee just last week said that he believes 40% of the world's jobs will be replaced by robots capable of automating tasks, with both blue collar and white collar professions significantly affected.
Elon Musk himself has warned that automation could disrupt entire communities and disproportionately affect low-income workers.
There is no doubt robotics and AI will create many new jobs - someone has to design the robots and write the software code. And robotics could indeed relieve the need for humans to toil away at hard, boring jobs, such as often found in both the manufacturing and distribution sectors.
But those jobs will be replaced by...What?
At the Gartner supply chain conference in 2018, pundit Fareed Zakaria said that this automation will certainly result in some job disruptions and that society will need to create policies and programs to deal with those impacts.

But in the end, he was bullish on a world of robots, believing that on the other side humans would be freed of doing mundane tasks and rise to "higher levels of job activities."

Wish I was equally as optimistic - I am not. If three million truck drivers get replaced by self-driving vehicles, I am not sure what direction their higher-level careers are going to go.

So there you have my top scary things in the supply chain to be worried about this Halloween. Let's hope the worst we get in years ahead are few smashed pumpkins.


Any reaction to these supply chain Halloween scares? What is frightening to you in the supply chain right now? Let us know your thoughts at the Feedback section below.