Trip Report: CSCMP Conference 2015 Part 1


I am fresh back from San Diego and CSCMP's 2015 annual conference. It was a good week, I spoke with more SCDigest readers than at any conference ever. All told I give the conference good marks - but as usual I have a few suggestions to make it better during the course of this column.
As a side note, I am on the 2016 conference committee, so if you aren't happy with next year's event I guess you can at least in part blame me.

Thousands of you have watched my daily video recaps of the conference . You will find them here: CSCMP Day 1 Video Review, Day 2, and Day 3.
GILMORE SAYS:
Clearly CSCMP, primarily as voiced by CEO Rick Blasgen in all the general sessions, is getting more aggressive in its messaging, and staking out some more clear strategies to grow the organization.


WHAT DO YOU SAY?
The number I heard was about 2900 attendees, which I think would be up a bit from last year. Attendance has been somewhere in that just under 3000 range for some time. Can it ever be taken back North again? That is a key organizational question for CSCMP. I believe so, but it will take hard and smart work.


From a big picture perspective, there were just 16 breakout session tracks this year, down from I believe 20 last year, 26 in 2013 and in the 30s not too many years ago.


Clearly in years past there were far too many tracks to sort through, and not enough coordination across the track in terms of subject matter. So I fully support the overall move to consolidate the number of tracks, but believe the pendulum may have swung a little too far this year. I wanted a few more choices in many of the time slots.

There were again just three 75 minutes breakout sessions each of the first two days, down from four daily breakouts in 2013. I am not in favor of that change, but then I am there on a mission to gain knowledge and report on it, so maybe others prefer a lighter schedule and more time for networking and such, but I would recommend cutting the session time back down to one hour and adding a fourth session again.

That said, I counted almost 90 individual breakout sessions between Monday and Tuesday, so the total number of choices is still very broad. And I will note the fewer number of sessions in each slot clearly led to higher numbers of attendees in most presentations, good for speakers who often faced sparse crowds when there were far more session at each time for roughly the same total number of attendees.

On the final day, Wednesday, there were just two 90-minute "mega-sessions" to choose from to start the morning, followed by 90 minutes or so of closing festivities. There have been three and maybe even four choices for mega-ssessions in the past, and think you need at least a trio of options.

The trend towards panel discussions as a very common breakout format continues. Panel quality of course varies a lot, and my own personal view is that panels can be very interesting, but that you don't come away with as many insights and bright ideas as you do in more case study or "thought leadership" type sessions. I would be interested in your take on this question. But I also understand the dynamic that companies can often receive permission to offer comments on a panel more easily than they can to do a full cases study presentation.

In a couple of weeks, I will summarize the key breakout session presentations I saw, and I attended several very good ones.

I think it is important to mention that clearly CSCMP, primarily as voiced by CEO Rick Blasgen in all the general sessions, is getting more aggressive in its messaging, and staking out some more clear strategies to grow the organization. That includes a focus on having programs and services for the full career lifecycle of members, a theme emphasized several times. "We'll have your back" in the face of company or personal career challenges, Blasgen said.

A new key aspect of this focus is something CSCMP calls the Circle of Excellence, which will be some type of on-line community that will connect supply chain practitioners at early and middle stages of their careers with more senior supply chain expertise. Specifics are sparse, but the community is scheduled to be up and running by the end of Q1 2016. More details as we get them.
There is also clearly a stronger CSCMP focus on engaging young supply chain professionals, starting in college and then in say the first decade of their careers. I think this is a simple strategy of connecting with the next generation early and hoping to hold on to them for life, which seems smart enough to me. There were a lot of young people there, and CSCMP picks up most of the tab for many of them.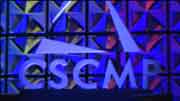 First we had Howard Schultz, CEO of Starbucks. His company is perhaps the leader in what I believe is a megatrend of the emerging "social enterprise," running the firm with a view of performance well beyond just the bottom line. Decisions at Starbucks, for example, are made in terms of exceeding the expectations of both customers and employees.
He is an interesting and engaging guy, and believes deeply that "culture trumps strategy," because the best strategy will usually fail in execution if the culture is off. Schultz offered a lot to to think about for sure, but I always think its a bit easier to be a social enterprise when you can get six bucks for a cup of coffee than when you are grinding it out in a hugely competitive market. Maybe the message is that you can culture your way out of that position.
On Tuesday, Dave Clark, SVP of Operations for Amazon.com, opened the window a bit on how now giant Amazon can be so innovative and entrepreneurial even with its now giant size. The easy answer is again culture. When a new idea is proposed, the Amazon champion writes a six-page "customer back" document, which must contain an "internal press release" as if the innovation was being announced within the company.
The meeting on the idea starts off with execs and managers reading that document. Once the idea is approved, it's off to the races, with an amazing focus on speed. For example, Clark said it only took 111 days to go from idea approval for the Amazon Now one hour delivery service to being live in Manhattan (including finding and renovating warehouse space, stocking 25,000 SKUs, setting up delivery processes, installing a lite WMS, building the web and mobile apps, etc.).
Incredible. The goal was actually only 90 days. It then set up 13 Amazon Now cities in one year, with more rolling out. Clark also announced the new Amazon Flex program, which is basically an Uber-like service which will use freelance drivers who sign up and get delivery work through a mobile app, and they can make about $25 per hour. The key to me is that perhaps Amazon alone has the order density to make this payoff for itself and the drivers. Clark also on the spot donated on behalf of Amazon $25,000 to the American Logistics Aid Network, and said he would match another $25,000 if CSCMP members would pledge an equal amount. They did and he did.
Robert Martichenko, CEO of LeanCor, a Lean consulting company, was presented the CSCMP Distinguished Service Award, and gave one of the best acceptance speeches ever, including videos of his mid-teenage daughters first saying they had no idea what their Dad did for a living, and then that they had zero interest in a supply chain career. I am so glad I am not alone.

I am out of space. Summaries of key breakout sessions soon, after a trip report on the MHI conference next week. The 2016 CSCMP conference will start Sept. 25 in Orlando - I hope to see you there. If you have suggestions for conference improvement, please send them my way.

Did you attend CSCMP? What were your thoughts? How would you improve the conference? Let us know your thoughts at the Feedback button (email) or section (web form) below.