We have received a lot of very positive feedback for our semi-annual and annual reviews of the key supply chain events and issues over each period. So many things happen in any given time frame it is difficult for us to keep track of it all, and we do this for a living, meaning the challenge to keep up for folks with real jobs is that much harder.


So I am delivering a review of Q1 supply chain developments this week for a very good reason: it was actually quite a momentous quarter. Whether we'll continue to do this quarterly or not I will wait to see based on how much action there really is.
GILMORE SAYS:
"Why would Amazon.com want to own the company instead of simply acquiring the technology as is usually the case? That isn't yet clear.'"
WHAT DO YOU SAY?
The top story of the quarter without any question was the on-going saga of Apple and the labor conditions in its outsourced supply chain. It started in January, when Apple released an extraordinary and unprecedented Supplier Progress Report, which was based on 229 audits of suppliers across multi-tiers, based on the company's supplier code of conduct for labor, environmental, and other areas of behavior. (See Apple's Groundbreaking Moves to Audit its Extended Supply Chain for Compliance to its Supplier Code of Conduct.)

The number of audits performed were up 80% from the previous year, and the need for report itself was driven by increased scrutiny of the hugely successful Apple's supply chain practices, such as news of a rash of worker suicides at the giant Foxconn complex in China that assembles iPads.


We said at the time that this report, which aired Apple's own dirty laundry, likely would become a model that many other companies will have to replicate. Days later, the New York Times published a couple of new articles again critical of labor conditions at Apple suppliers. Meanwhile, just two weeks ago the Fair Labor Association, hired by Apple to do some of these audits, released its analysis of labor practices at three Foxconn factories, and while some headlines said the report was a real indictment of conditions at Apple suppliers, the truth was almost the opposite, with most of the negative findings quite modest.

Still, multi-tier scrutiny of the supply chains of large companies is really here (as Nike has known for years), and in the end this will drive offshore costs up and produce reputation risk. Foxconn says it is deploying thousands of robots to replace humans due the rising costs and labor headaches all this is causing.
---
Building the Supply Chain from the Shelf Back!
Please Take Our Brief Survey Now

---
After the half year disruption that the 2011 earthquake and tsunami in Japan had on its supply chain, costing the company huge sums of money and its place as the world's largest auto producer, Toyota announced sweeping changes to its supply chain strategy in February. The goal was to reduced time to recovery (TTR) to just two weeks from a similar disaster in the future.


That came following a multi-month effort to fully map its supply chain, down to tier 2 and 3 suppliers, many of which the company did not have visibility to before. It is using that map to first identify what is says are hundreds of risk points it did not know it had before, and to work with suppliers to add inventory, second production facilities, and other strategies to get to that two-week TTR goal.

That Toyota had control of its supply chain was "an illusion," one company exec said. We predict many other companies will eventually go down similar paths. (See Toyota Taking Massive Effort to Reduce Its Supply Chain Risk in Japan).

On a very related note, our good friend Dr. David Simchi-Levi of MIT unveiled his new Supply Chain Risk Exposure Index in a Videocast on our Supply Chain Television Channel in February. This represented true supply chain innovation, and addressed the vexing issue of the inability of most companies to really quantify their level of exposure to supply chain risk. Most companies use a 2 x 2 type matrix that positions various potential risks along two dimensions: (1) probability of occurrence and (2) dollar impact of the disruption. Each dimension is then divided into two or sometimes three sections, representing low or high (or in-between) levels, an analysis which then is used to prioritize risk mitigation strategies.


But what is mitigating those risks worth? That is one problem with the traditional approach, as is the fact that it generally involves looking at discrete risks in isolation, not the supply chain as a whole.

Simchi-Levi's Risk Exposure Index addresses both those issues and more in a very innovative way, and which he says is generating lots of interest from companies across the globe. In a very short summary, the approach calculates the full dollar impact from a disruption through its TTR at different nodes or levels, than combines those costs across a given supply chain to calculate a total risk exposure. You can find more detail here: Supply Chain: Risky Business.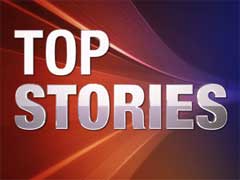 Rising diesel and gas prices were big news in Q1, even as underlying oil prices didn't move all that much in the quarter. The price for West Texas intermediate started the year at about $99 per barrel and ended the quarter at about $102, though it did peak at $110 a couple of times in February. Prices at the pump soared by much higher percentages, however, driving up logistics costs and threatening again a still fragile economic recovery.


The Material Handling Institute of America (MHIA) held its first MODEX tradeshow and conference in Atlanta in February, a replacement in a sense for the discontinued North American Material Handling Show that ran in the off-year from the bi-annual ProMat show in Chicago that is MHIA's premiere event. See MODEX 2012 Full Review and Comment.


The aim is to make MODEX more of a supply chain show than the material handling and supply chain execution software oriented event it replaced. Not a whole lot of success yet in that regard, from our vantage, as it seemed not that different in scope from NAMH, but at the same time it was a better show with more energy and attendance. Good potential here, but execution will be key to creating an event that addresses the broader supply chain.


UPS finally raised its offer high enough to acquire Europe's TNT Express to bolster its position in the European parcel market, likely causing some problems for rivals FedEx and DHL there.


In a quite surprising move, Amazon.com announced in March it was buying Kiva Systems, a maker of a unique robotic picking system, for $775 million. Kiva's solution has largely been deployed in dot com facilities, including Zappos, Soap.com, and Diapers.com, which Amazon itself later acquired. But why would Amazon.com want to own the company instead of simply acquiring the technology as is usually the case? That isn't yet clear, nor is whether Kiva will have the capacity to do much more than service Amazon's potential huge demand for the robots. We will keep you posted. See In Astounding Move, Amazon.com Buys Robotic Material Handling Provider Kiva.

In a move that surprised me and many others, a provision to allow heavier trucks on US federal highways (up to 97,000 pounds versus 80,000 today, with the addition of a sixth axel) was shot down in the final House language for a new surface transportation bill. Though that legislation is still floating around, it seems for now the move for heavier trucks that would allow much greater transportation efficiency for many shippers which now weight out before they cube out, is done for a good while, even though it appeared to have strong bi-partisan support.

The defeat was in part a result of a brilliant lobbying campaign by rail interests, which for example mobilized local sheriffs in dozen of Congressional districts to contact House members against the legislation. Also, while many shippers, as represented by the Coalition for Transportation Productivity, were pushing hard for the change, it is not clear that truckers themselves were really all that behind the law, worried they would wind up giving away the capacity for free. The association that represents independent drivers was against it. A similar provision to allow longer double trailer trucks was also defeated, but I was less surprised by that. See Legislation to Allow Heavier Trucks Dismissed from Highway Bill, in Blow to Shippers.

There was more, but think those were the top stories. If I missed something here you think was important, please let me know.