Supply Chain Year in Review Part 1
What were the key themes, trends and issues in the Supply Chain in 2012?
This week, we are going to take a look at those areas with a fairly broad brush, followed by a more detailed month by month review of key events in 2011. So let's go.


For the fourth straight year, I would have to say the economy was once again the main supply chain theme of the year. The lack of relative clarity on the economy's direction - let alone signs of a strong economic recovery - continued to weigh on supply chain strategy and investment. The US economy was modestly strong at best, and there were several periods, notably around mid-year, when threats of a "double dip" recession seemed to loom large. GDP growth was .4% in Q1, 1.3% in Q2, and 2% in Q3, though there are signs the economy is now picking up, and many expects Q4 GDP to be stronger than these weak numbers in what is supposed to be a recovery.


GILMORE SAYS:
"In no year in my supply chain lifetime was there more news and concern relative to government actions than in 2011."
WHAT DO YOU SAY?
US manufacturing certainly held its own, with the ISM Purchasing Managers Index above a score of 50 - the level that separates expansion from contraction - every month of 2011, though it fell perilously close to the 50 mark several times. It ended the year with a December reading of 53.9, the highest number since June, but well off where we started the year, when we had four straight months of scores over 60.
China's economy, while still relatively strong, was also a bit wobbly, with its PMI recently below 50, and exports - especially to Europe but to a lesser extent the US - dropping significantly.


But the primary economic news of the year was Europe and its dreaded sovereign debt crisis, as Greece, Portugal, Spain and Italy and their bonds dominating the news frankly to the point you were sick of hearing about it. But the issues are still there, it could still blow up and tank the world economy, and demand from Europe is likely to be bad - and maybe horrible - for some time.

With that out of the way, the other top themes/trends were:

Government Intersection with the Supply Chain: In no year in my supply chain lifetime was there more news and concern relative to government actions than in 2011. It seemed we were constantly reporting on one development or another: The NLRB blocking a nearly complete Boeing facility over perceived union issues; the EPA issuing lots of new regs over greenhouse gas emissions, taking over when Congress failed to approve Cap and Trade; new Hours of Service Rules; court battles over the Port of LA's clean truck program for drayage drivers; the NLRB pushing almost through (soon will be) rules to encourage faster unionization campaigns, and more. Too much so, in my view.
War on Trucking: Directly related to the above, many, especially my new friend Mike Regan of TranzAct Technologies, saw an assault on the trucking industry ensuing. Cited were the new HOS changes, rising tolls, strong bias in some government circles for rail transport, likely increases in diesel taxes, the CSA 2010 rules that are eliminating large pools of current drivers, and more. I am not sure that "war" is quite the right word yet, but truckers and especially shippers need to pay close attention.
Predictions for a Manufacturing Rebound: 2011 was filled with predictions from many observers that the US was headed for something like a "manufacturing renaissance," as a combination of factors such as rising labor costs in China, the rising value of the Yuan, and the growing unimportance of labor costs in the overall sourcing equation were likely to cause a reversal in US offshoring trends. Boston Consulting Group, Accenture, Booz Allen and others all weighed in with relatively similar analyses, with BCG, for example, predicting the lowest cost US regions would be cost competitive with eastern China by 2015. We agree to an extent, but is the move back to the US - or to Vietnam and Mexico?
RFID Makes a Comeback: Item-level tracking in apparel retail just might really be the catalyst that gets RFID going again in the consumer goods-to-retail sector, after its collapse following the debacle that was WalMart's first go at it. WalMart is expanding its program - notably now to include some non-apparel categories - and Macy's and JC Penney are also aggressively rolling out capabilities, with more retailers on the way. It appears this will stick, and I predicted that ultimately it will drive back up to the case level, just as UPC item bar coding did.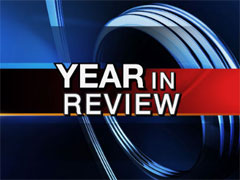 Green Supply Chain Goes Sideways: All told, a tough year for the anti-global warming forces, with a very weak accord coming out of the UN Climate Summit in Durban last month (an agreement for an agreement, and a goal of 2020 for a final binding accord - sure), more damaging "climate gate emails," global temperatures which stubbornly refuse to rise, and several surveys finding consumers are losing interest. Still, many individual companies are doing great things, in their own interest to reduce costs, and the issuance in October of the final rules for California's own aggressive Cap and Trade program could be a trend setter - or cause still more economic woes for the Golden state.
Supply Chain Technology Market Stays Strong: Accept for a few quarters in 2009, the supply chain technology market, meaning primarily software, has stayed robust, and that remained true in 2011. Like it or not, companies continue to spend money on software in part so that can do more with fewer workers. Among public companies, for example, JDA Software reported software and subscription revenues up 17% year to date over 2010, and Manhattan Associates recently projected full year 2011 revenue would be up 10-13%. While as always there is a mix, in general our discussions with private companies also indicate sentiments that things are pretty good. In the materials handling market, however, conditions are certainly well off the disastrous lows of 2009, but still a bit wobbly.
Commodity/Input Costs Take Wild Ride: Commodity prices and hence industrial input costs had a wild ride, soaring in late Spring to levels that caused great concern, but then falling from there, dropping sharply in the Fall over what looked like a weakening economy in China - which now really drives commodity moves - and a surprise strengthening of the US dollar as investors fled the Euro. All told, commodity prices were close to flat for the year across broad basket of agricultural, metals, energy and other commodities, through the range was wide. The Standard and Poor's commodity index reach just over 763 in April from about 630 at the start of the year, then falling to about 575 by early October, a drop of 25% from the peak. It ended the year at about 650, up slightly.

London Brent oil surged as high as $127.02 per barrel in April and West Texas crude hit a two-and-a-half year peak at $114.83 in early May. Prices drifted downward from there, but Brent and WTI were up about 13% and 9% respectively on the year, and we seem to have simply adjusted to the once terrible idea of $100 oil.
Ocean Carriers and their Strange Ways: It was also a wild ride in ocean shipping, as volumes were very weak from Asia to the US and Europe, though overall traffic was up 6.5% given growth in Asia to Asia and Asia to South America volumes. Still, the growth in capacity keeps coming, capstoned by Maersk's surprise February announcement it was contracting for at least 10 new Triple E megaships with capacity of an amazing 18,000 TEUs. Mind blowing. Then in June, Maersk Line CEO Eivind Kolding gives speech calling for radical changes in the ocean shipping arena that makes it easier for shippers and is more reliable and sustainable, among other recommendations. Drewry Shipping Consultants estimates ocean shippers lost $5.2 billion globally for the year.

Ok, that about does it. I am sure I left something important out, but think this is a pretty decent summary. 2011 SCM event time line next week.
Do you agree or disagree with Gilmore's summary of key trends and issues in the Supply Chain for 2011? What would you add to the list? Let us know your thoughts at the Feedback button below.

Supply Chain Graphic of the Week:
What LCC Really Does Provide the Lowest Landed Cost?

---
This Week's Supply Chain by the Numbers for Jan. 6 2012:
Ocean Carriers Under Water in 2011
E-Commerce Sales Roll On
Warehouse Space Rates' Absorbing Rise
Boeing Stresses Out its Supply Chain
---
CARTOON CAPTION CONTEST WIINNERS ANNOUNCED THIS WEEK!
December 6, 2011 Contest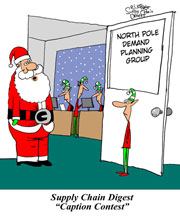 See This Week's Winner!

New Cartoon Monday on www.scdigest.com
---
EXPERT CONTRIBUTOR

What Do We Mean by
"Inventory Optimization?"

By Karin Bursa
Vice President of Marketing
Logility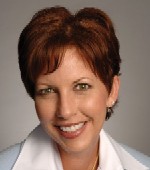 ---
---
ONTARGET e-MAGAZINE
Last Chance Cartoon, HOS Blowback, New MODEX Show, Boeing Supplier Stress Tests
and more
---
5th Annual Gartner-SCDigest Supply Chain Study


Now Closed!
Thanks to all our Respondents.
Results Coming Soon
!
---
| | |
| --- | --- |
| | Holste's Blog: Strategic Planning Is The Cornerstone Of Any Change Initiative |
THIS WEEK ON
DISTRIBUTION DIGEST
Top Story: Material Handling Association Aims to Broaden Reach with New MODEX Show in Atlanta in February
Top Story: Integrating Manual with Automated Operations Reduces Headcount While Increasing System Throughput, Flexibility & Adaptability


Top Video : When it Comes to WMS User Testing, Short Cuts Usually Lead to Implementation Disaster
---
SUPPLY CHAIN TRIVIA
The original Panama Canal project was almost never completed because of what design flaw by the original engineers?
Answer Found at the Bottom of the Page