From SCDigest's On-Target E-Magazine

- Sept. 17, 2013 -
Supply Chain News: DC Managers Want Task Interleaving - What it's All About?


Recent Study Says Logistics Pros See More Task Interleaving in their Futures - but It Is Harder to Achieve than Some Would Have You Believe
SCDigest Editorial Staff

A recent survey on the future of warehousing and distribution found that among many other data points, logistics managers want to take greater advantage of "task interleaving." (See Where are Warehouses and Distribution Centers Headed? Warehousing 2018 Predictions.)
In that study from Motorola Solutions, 48% say they plan on increasing their use of so-called "task interleaving" in their DC operations over the next few years.

SCDigest Says:

When implemented effectively, task interleaving can reduce labor costs by as much as 20%, so the value is substantial.

What Do You Say?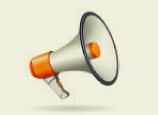 So what is task interleaving all about?
It is comparable in a sense to the concept of "continuous moves" in transportation. In a continuous move, a truckload carrier drops off one load, and then drives a short distance (or maybe none at all) to pick up another load for delivery somewhere else.
In extreme cases, a carrier might pick up yet another load (three total in the full route) to get the driver close to back home at the end of the third leg.
The obvious goals: reduce empty "deadhead" miles and improve asset utilization.
Task interleaving involves similar goals but in a DC setting, where the vehicle is a fork truck instead of a Class 8 over the road truck. The classic deadhead example in distribution is a receiving operation in which a driver takes a pallet load for putaway and then returns empty to the dock to grab another pallet.
But task interleaving is harder to achieve than many believe and than many Warehouse Management System (WMS) vendors promote. SCDigest will explore that in more detail in a follow-up article next week.
There are some relatively easy to achieve examples of task interleaving, the most common being combining cycle counts with almost any DC task. For example, DC workers could be asked to do a cycle count when they go to a location for any reason and the quantity of cases or "eaches" is say five or less (meaning it is easy to count that location).
But task interleaving can get harder from there to executive effectively. There is a simplicity in having a worker simply keep repeating a task rather than introducing additional, different types of tasks to their workloads.

(Distribution/Materials Handling Story Continues Below )