From SCDigest's On-Target E-Magazine

- July 23, 2013 -
Supply Chain News: Titans Continue to Battle in E-Fulfillment Wars, as eBay Expands Same Day Delivery Service


eBay Now Being Rolled Out to More Markets, as Valets will do the Shopping for You; Interesting Hybrid Strategy for e-Fulfillment
SCDigest Editorial Staff

On-line e-commerce and auction platform company eBay announced last week that it was aggressively expanding its eBay Now same day delivery service, throwing another log in the growing e-fulfillment fire.
Under the program, eBay features products from brick and mortar retailers, picks us the products in store for those orders, and then delivers them to customers in as little as one hour. Currently, it is partnering with AutoZone, Babies "R" Us, Best Buy, Finish Line, GNC, Guitar Center, Home Depot, Macy's, Office Depot, Radio Shack, Target, Toys "R" Us, Urban Outfitters and Walgreens.

SCDigest Says:

The eBay Now website promises to deliver orders "in about an hour," saying an EBay "valet" will have it to customers that quickly.

What Do You Say?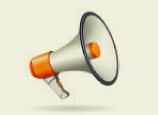 The service was first launched as a test last year in San Francisco, San Jose, and Manhattan.
Last week, the company said it has now expanded the service to the Brooklyn and Queens areas of New York City and to the Bay Area peninsula, between San Francisco and San Jose. The Chicago and Dallas markets will be rolled out later this summer.

The strategy can almost be seen as a hybrid between what Amazon.com is doing versus Walmart and Macy's.
Amazon is relying on its fulfillment centers to get products to customers same day, building those DCs increasingly close to major metro markets to get closer to customers. In the past, Amazon generally built DCs well outside of urban areas, but that is changing.
Walmart and Macy's are also using distribution centers for e-fulfillment, but are also using some of their stores as fulfillment sources as well. Macy's currently is fulfilling orders from almost 300 stores locations, with plans to increase that number to 500 soon.

Walmart is testing the concept in 35 stores currently and plans to expand it to 50 sometime this year. (See Walmart Upping its Ante in E-Fulfillment War with Amazon.)
Google is also chasing the on-line shopping and same day fulfillment market with something it calls Google Shopping Express, which started same-day deliveries in the San Francisco Bay area earlier this year.
The EBay strategy is a hybrid in that it will not have any distribution centers, and will exclusively use its retail partners' own physical store inventories in the markets it serves. Customers order from the EBay store, and EBay driver pick-up the merchandise and deliver it to customers - at whatever location they specify.

"As we've seen mobile really take off at the consumer level it is really blurring the lines between offline and online commerce," Dane Glasgow, eBay's vice-president of mobile and local said. "The fact that you always have a connected device with you is having a huge influence on how people shop and buy, both at home and when they're out on the street."

There are several logistics challenges with this strategy, noted SCDigest editor Dan Gilmore.

(Distribution/Materials Handling Story Continues Below )