From SCDigest's On-Target e-Magazine
- May 2, 2013 -
Supply Chain News: Procter & Gamble Late to the Game of Stretching Out Payments to Suppliers, but Ready to Join Party Now
45 Days to Pay Now Passe', as 60-100 Is the New Normal
SDigest Editorial Staff
Five years after the recession, cash is still king, as companies are continuing to stretch payment terms to suppliers to record levels in an effort to boost cash flow.
Case in point: Procter & Gamble, which is planning to significantly extend the time it takes to pay suppliers, according to an article last week in the Wall Street Journal.

SCDigest Says:

Shields adds that "I guess you could make an argument today that with the extremely low interest rates, the cost is not significant, but the precedent certainly is."

What Do You Say?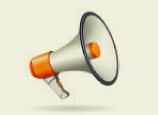 P&G was apparently behind the times, as it was still largely paying suppliers in a mere days 45, though that is 50% longer than normal "30 day" terms. Other consumer products and large companies are holding payments to vendors even longer, from 60 to as many as 100 days. Procter & Gamble is said to be looking now for 75-day payment terms, a program that would be phased in over three years. Estimates are that this change would improve P&G's annual cash flow by some $2 billion annually, given its annual procurement spend of some $50 billion.
The goal? Reduce working capital, and therefore improve cash flow. Improving that cash flow enables companies to fund investments without the need to borrow any money, return some of the cash to shareholders as dividends or buybacks, and/or bolster the cash flow numbers that are closely watched by Wall Street analysts.
Working capital changes are a function of moves in three measures: days sales outstanding (accounts receivable, or how fast a company collects from customers), days payables outstanding (how fast it pays suppliers), and changes in inventory levels. Stretching out supplier payments is often the easiest of the three measures to improve - though of course, companies employing that strategy may be seeing their own customers pulling the same trick on them.
"The move highlights how America's biggest companies continue to build on the aggressive cash management practices they adopted in the wake of the credit crisis," the Wall Street Journal article notes. "What began as a way to preserve cash when markets dried up a few years ago has become a means of freeing up money to fund expansions, buy back stock and support dividend payouts at a time of lackluster sales growth and shrinking profit margins."
Of course, the improvements in working capital and cash flow for a company like P&G comes at the expense of the cash flow of its suppliers, which now see their own days sales outstanding rise in exact reverse fashion to the improvement in payables at their customers.
To help its suppliers weather the change, P&G is working with banks that will offer to advance cash to suppliers after 15 days of the invoice, for a fee, the Wall Street Journal says. The business of "factoring" receivable of course has been around for many decades, and while it gets a company its money faster, that comes at a price in terms of margins. The good news is that with interest rates so low currently, the hit is not too bad. For invoices from a large, financially sound company such as P&G, the current charge for the early payment by the bank may be as little as 1.3%.

But if interest rates rise, the factoring charges will of course go up too.
In the end, it means suppliers costs in effect rise, so they would have to increase prices to keep the same level of profitability. But in this environment, large companies have the real clout, and many suppliers will just have to eat the additional financing costs and find other ways to eke out a profit.


(Sourcing and Procurement Article Continues Below)