From SCDigest's On-Target E-Magazine

- Nov. 20, 2012 -
Logistics News: Should E-Commerce Fulfillment and Regular Distribution Be Housed in the Same Distribution Center? Part 2


Start with a Few Basic Questions, Gilmore and Schneider Say; Can You and Should You?
SCDigest Editorial Staff

Last week, we ran an article relative to the question of whether retailers should perform e-commerce fulfillment in the same distribution centers where they do regular store shipments, featuring comments from one industry expert, enVista CEO Jim Barnes. (See Should E-Commerce Fulfillment and Regular Distribution Be Housed in the Same Distribution Center?)

SCDigest editor SCDigest editor Dan Gilmore saw that piece of course, and decided he would weigh in with some thoughts on the topic, while we also solicited some comments from David Schneider, a former retail logistics executive who now runs his own consulting firm.

SCDigest Says:

Schneider notes that in the many retail sectors in which the distribution model is "push," the main flow of the distribution center is usually a cross dock design, making it hard to mix ecommerce into the same operations.

What Do You Say?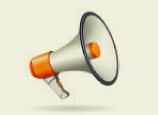 Gilmore says there are two critical questions that must be addressed
"First, does a retailer have or can easily develop the capabilities to do e-fulfillment effectively, whether in existing DCs or a separate facility or facilities," Gilmore said. "The second questions is this: should the retailer or any company really do it in house, or should e-fulfillment be outsourced?"
Gilmore adds that the framework for answering these two questions starts with a few basics. Clearly, if a retailer has a catalog business already, managing a similar order profile, then that infrastructure might be leveraged to handle e-commerce orders as well. The question would then be whether the web volumes will be so high that it will soon overwhelm the catalog fulfillment capabilities.
Gilmore says another key consideration is space.
"It's obviously basic, but do you have to space, not just immediately but over time as the business grows, to do e-fulfillment in an existing DC or DCs?" Gilmore asked. "Not many retail DCs I have seen have lots of extra space, and of course there may be installed material handling systems that present floor space allocation constraints as well."
He said that with regard to space you really have to consider the potential volumes that might come as the dot com business grows. Overall e-commerce volumes are growing about 15% annually, but many companies are exceeding that number.
"Can you expand the building?" Gilmore noted. "That may be the key determinant right there."
Next, Gilmore said companies need to assess whether they have the right Warehouse Management and material handling systems to support the dot com channel.
"Many retailers, including Walmart, have home grown or legacy WMS systems that have been modified over time to do exactly what was needed in that DC." Gilmore said. "And that usually didn't include e-commerce. The material handling system design may be optimized strictly for store replenishment."
Companies obviously need to evaluate whether those systems can be modified to support e-commerce, and at what cost, time frame, and risk. The risk aspect is often not vetted enough, Gilmore says.
Lastly, Gilmore said retailers and others need to know what they don't know.

"Your guessing on volumes and growth rates, you don't really understand the operational requirements and how they interact with e-commerce profitability," Gilmore observed. "There's something to be said for letting someone else do it for you for a while, see where the volume go, understand the business, and then take it back in house when and if it makes sense."
Gilmore did note, however, that taking e-fulfillment to a separate facility or facilities will usually result in extra inventory versus running regular distribution and dot com business inside the same DC, where at least in theory some inventory pooling should be possible.

(Distribution/Materials Handling Story Continues Below )