From SCDigest's On-Target E-Magazine

- May 23, 2012 -
Supply Chain News: Logistics Savvy May Determine Multi-Channel Success, as Macy's Revamps Fulfillment Network by Empowering Stores


Move Can Lower Inventories, but are Labor Inefficiencies Worth It?
SCDigest Editorial Staff

A few weeks ago, the SVP of Logistics for one of the largest retailers in the US told SCDigest editor Dan Gilmore that he firmly believes the challenges of multi-channel commerce will be disruptive and really separate retail winners and losers. He added that the big issue really was technology, and who has the best vision for what technology is needed and how fast and effectively that supporting technology is deployed will be key.

SCDigest Says:

Unlike a distribution center, there is no defined location fora given color on the store floor, and the actual markings on the tag may not use the same word for the color. Wow.

What Do You Say?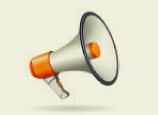 That perspective was in a very real sense echoed relative to recent news about what department store chain Macy's is doing to bolster its capabilities in multi-channel commerce - and the challenges and risk/reward tradeoffs are complex.
At the JDA Software user conference in Las Vegas a few weeks ago, a Macy's executive said that the retailer was building its multi-channel commerce strategies and technology investments against 16 distinct demand-supply point combinations. In other words, order from web, pick up in store would be one combination, order from web fulfill from DC would be another. The executive said there are actually several more possibilities, but they are uncommon enough they are not worth systematizing now.
Now, an article in the Wall Street Journal last week said that Macy's is turning 292 of its more than 800 retail outlets into multi-channel fulfillment centers.
Those changes include expanded backrooms to hold more inventory, and enhanced software that better keeps track of real-time perpetual inventory levels. Not stated in the article was that Macy's had earlier committed to rolling out item-level RFID tagging by the end of the year, which will clearly also support high levels of inventory accuracy.
These and other types of changes are critical to manage the complexities of multi-channel fulfillment. If customers are promised that inventory will be available at a store for pick-up, or that an e-commerce order can be sent from a store acting as a fulfillment operation, near 100% inventory accuracy is a necessity - levels almost never achieved at store level today.

Without much detail, the WSJ article also said new enhanced software that will dynamically allocate inventory across channels. So, if sales from one channel are below expectations, it will be made available to other channels.
Interestingly, for example, out-of-stock items won't disappear from Macy's website if they are out-of-stock at the DC level, but can be found in a physical store. On-line orders will also be filled by stores closest to consumers, reducing shipping costs and delivery times.
Macy's executive Peter Sachse, for example, said that last year when Macy's carried a limited-time line of products from Chanel creative director Karl Lagerfeld last year, half the on-line inventory sold out in the first day, yet Macy's had to discount the collection to get it sold in its stores. He said that if Macy's had been able at the time to meet on-line demand with Lagerfeld items shipped from its stores, sales would have improved.

(Distribution/Materials Handling Story Continues Below )