From SCDigest's On-Target E-Magazine

April 4, 2012
Supply Chain News: Headlines Said Fair Labor Association Found Numerous Violations at Apple/Foxconn Facilities, but Issues were Actually Quite Modest
Firm Cited for Too Much Overtime - but More Workers Want More Hours than Think They Log too Much Time on the Job
SCDigest Editorial Staff
As the anxiously awaited report relative to an audit of several Foxconn factories making Apple products from the Fair Labor Association, a non-profit group formed to protect worker rights, was released late last week , most media outlets focused on the negative.
"Foxconn Labor Violations '"Serious and Pressing,'" a Washington Post headline blared. "Foxconn Apple Factories Violated Chinese Labor Laws, According To Fair Labor Association" said The Huffington Post.

SCDigest Says:

However, these violations were mostly tame, and certainly did not contain any bombshell type findings.

What Do You Say?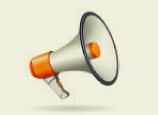 So, when we dug into the full report, that's what we were expecting too. The truth: issues related to working conditions and pay were very modest indeed.
Concerns about labor conditions at Apple suppliers and contract manufacturers became a growing issue over the past couple of years, triggered at first by reports that nearly 20 workers had committed suicide at Foxconn's massive complex called Foxconn City, where iPads are assembled. A number of workers had jumped to their deaths inside the factory walls themselves, causing Foxconn to install nets underneath some of the most common jump points.
That news in turn led to other investigations, such as several reports from the New York Times that painted s largely dark picture of working conditions at Apple's suppliers generally and Foxconn specifically. (See Apple's Groundbreaking Moves to Audit its Extended Supply Chain for Compliance to its Supplier Code of Conduct)
Apple for its part has been growingly transparent, releasing early in this year its own report on what its nearly 200 audits of supplier facilities had found. The audits were based on Apple's Supplier Code of Conduct, which contains more than 100 practices across working conditions and pay, environmental issues, and more.
Apple's own report found a large number of violations, and among the actions it vowed to take was to contract with the FLA for the first time to perform some percentage of the audits in 2012.
Massive Audit Effort
The FLA process involved nearly a month-long effort during February and March across three separate Foxconn facilities that assemble Apple products, with 5-7 assessors at each location, in total logging about 3000 hours of work inside the factories alone, meaning Apple spent quite a bit of money to get these FLA audits performed.
The number of workers at each site ranged from 73,000 at Guanlan to 38,000 at Chendu. The scope of the investigation included anonymous surveys completed by some 35,000 workers across the three facilities, hundreds of one on one interviews with workers and management, review of a year's worth of payroll records, and more.

(Manufacturing article continued below)