From SCDigest's On-Target E-Magazine

Nov. 16, 2011
Supply Chain News: Managing Future Logistics Operations Will Require The Ability To Navigate Through Uncharted Waters - and Simulation will be Key

Going Forward Companies Will Need To Adopt Tools Specifically Designed To Better Manage Marketplace Fluctuations in Distribution
Cliff Holste, Materials Handling Editor
With an environment of volatility and unpredictability likely to last for years, should logistics and distribution management look to greater adoption of simulation and emulation tools to cope with these dynamics?
While the current down economy drags on, the one thing we know for sure is that business conditions will improve at some point in the future as they always do. But that doesn't necessary mean that business will return to normal, i.e., a robust job creating economy. In fact many economists say that a job growth rate that is barely enough to keep up with population growth is the "new normal". The U.S. economy is creating jobs, but it's doing it so slowly that, at the current pace of hiring, the unemployment rate will stay stuck at about 9% for at least five more years.
SCDigest Says:

It's a very good bet that in order to survive in the "new normal" world of constantly changing consumer dynamics, companies will need flexible and adaptable tools that allow them to test the capabilities of their operations against forecasted flow patterns and make required adjustment ahead of the actual event.

What Do You Say?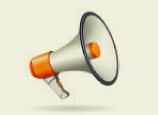 This, then, is the new normal: an economy that grows only fast enough to keep unemployment from rising, but not strong enough to create the jobs needed to bring unemployment down to the full employment level of about 6%.
As it relates to the business of supply chain logistics, Dr. Jim Tompkins of Tompkins Associates says that at one level, it's hard to talk about a new normal because of the speed of supply chain change we have been seeing for some time.
"The new norm for the supply chain is that there is no new norm. Or, stated differently, the new norm is that the pace of change is so rapid that the new norm is that everything is changing and will continue to change," Tompkins says. Given the high degree of uncertainty, previous forecasting models are of little value. According to Tompkins "This leads to the requirement that supply chain success will only be achieved when logistics systems have substantial flexibility and modularity."
Another way to look at it is that companies must adapt to a permanent level of increased volatility and change. There's a widespread sense that there will be no going back - that the landscape of business has been forever altered. Business must now expect to routinely deal with issues such as constant currency fluctuations, cautious customers, and rapid swings in the price and availability of key commodities.
For distribution operations, there are several concerns. Key among them are: what will the order fulfillment landscape look like on the recovery side, and what affect will caution and uncertainty have on buying patterns? While no one knows what all of the issues will be for sure, manufacturers & distributors can begin to speculate and get ready.
To some degree, what businesses are experiencing right now may be the best indication of what the future has in store. Many market analysts believe that consumers have changed arguing for example that many will demand a "return to simplicity." They say that unlike consumers in previous recessions, who greeted the return of financial stability with a buying spree, current consumers entered the recession feeling bloated. As they regain their ability to spend, they'll continue to buy simpler offerings with the greatest value – a pattern we are currently seeing. These same analysts also believe that for the first time in many years, consumers will choose to live below their means, or what they call "discretionary thrift."
Though there already has been a strong trend toward risk mitigation in the general business community, logistics businesses specifically are being forced to conduct regular audits of their operations to better manage risk and resiliency of what are in effect uncharted waters.
(Distribution/Materials Handling Story Continues Below )