From SCDigest's On-Target E-Magazine

Oct. 26, 2011
Logistics News: Automation In The Workplace Is Inevitable – The Question Is: Are We Smart Enough To Plan For It?

Can We Plan For The Robotic Era, Rather Than Letting It Happen Randomly?
SCDigest Editorial Staff
In January of this year Supply Chain Digest reported that Kroger is moving forward with the development of its new Advantage Checkout System that will automate the checkout process by reducing billions of touches annually. This is a revolutionary approach to Point-of-Sale and retail checkout that involves high speed imaging of bar codes or other identifiers to reduce labor costs and speed shoppers through the checkout process (see – "New Kroger Bar Code Scan Tunnel Could Revolutionize Retail Checkout").
Eventually, Kroger, Wal-Mart or Target or some other large retailer will be introducing a totally automated inventory management system into their store operations. Every shelf will be fitted with bar codes, RFID tags, or some form of Optical Character Recognition*(OCR) system allowing a mobile pick-and-place robot to find the exact shelf location of every product in the store. Every individual product in the warehouse will also be fitted with a bar code, RFID tag, or OCR, so the robot will be able to pick up and identify every product that it needs to shelve. A relatively simple computer vision system will allow the robot to navigate throughout the store stacking items on the shelves. These inventory management robots will operate 24-hours-a-day shuttling merchandise from the back of the store onto the shelves as items are sold. The robots will also constantly straighten the shelves and re-shelve merchandise. All of the technology needed to do this is nearly in place today.
*Note: OCR is a field of research in pattern recognition, artificial intelligence and computer vision.
SCDigest Says:

Instead of letting the robots happen to us in a highly disruptive way, we should take this opportunity to think about how we want the U.S. economy to work for all of the citizens of the automation age.

What Do You Say?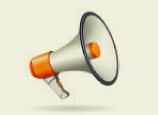 Why This Is Of Critical Importance!
The economy of the United States, as well as all other industrialized countries, is based on jobs. That is to say that, unless you are independently wealthy, you must either own a profitable business, or work for someone who owns a business, in order to "earn a living". That's just the way it is in a free, democratic, capitalistic society. You have no choice. You must earn money in order to support your life style. If, for whatever reason, you cannot work the odds are that you will eventually be dependent on entitlements, charity, and government provided welfare programs.
This makes jobs key to the health, prosperity, and security of the country and its citizens. That is why every U.S. President is focused on jobs and job creation. The U.S. workforce is already the most productive in the world. But, we have just scratched the surface. We are just now entering an era where the number of jobs, (blue collar, white collar, no collar, and service related) in our economy will be drastically reduced by automation. No presidential speech or act of Congress is going to change that.
Robots have been replacing automotive manufacturing and assembly line workers for a few decades now. More recently, voice recognition systems have replaced telephone operators; ATMs have replaced bank tellers; and, computerized kiosks have replaced grocery checkout clerks, gas station attendants, and the list goes on and on. Even the military is adopting automation technology like the Predator Drones to wage war while reducing collateral damage and risk to its own personnel.
As a result, the marketplace is rapidly becoming dominated by automation technology. While we do enjoy the many convinces this technology provides in our daily lives, we sometimes wonder (as President Obama did in a speech he gave in June of this year) - where have all the people gone that use to do these jobs?
This isn't exactly a new phenomenon - businesses relentlessly looking for ways to replace workers with automation in order to lower cost and increase productivity. It's been going on for centuries. But, this century will experience accelerated adoption of automation technologies at a rate never seen before.
(Distribution/Materials Handling Story Continues Below )