From SCDigest's On-Target E-Magazine

Oct. 12 , 2011
Logistics News: Annual 3PL Study Finds Little Change in Outsourcing Levels Year over Year

Relationships are Evolving Though to Meet the New Normal; IT Satisfaction Gap is Still Large
SCDigest Editorial Staff


The 16th annual third party logistics (3PL) study was released as always at the annual CSCMP conference last week, this year in Philadelphia. The report summarizes survey responses from more than 1600 shippers and almost 700 3PL respondents, and was led as always by Dr. John Langley of Penn State University.
SCDigest Says:

As usual in this report, there is a disconnect between what shippers say they are going to do relative to outsourcing and what they actually do.

What Do You Say?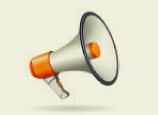 One headline from this year's report: both shippers and 3PLs think it is time to reset expectations for these relationships given the "new normal" companies are operating in today.

As a quick note, for the first time the report this year has been titled with a forward looking date (the 2012 Third Party Logistics Study), in part, Dr. Langley said, so the report does not seem dated in just a couple of months after it is released roughly each October.

Citing data from Armstrong & Associates, the report says that in 2010, global spend with 3PL providers was some $541 billion, a sizable sum. Interestingly, 3PL spend in North America ($149 billion) is slightly lower than that in Asia ($157 billion) and Europe ($165 billion).

Outsourcing represents a significant percent of logistics spend, as shown in the chart below. Overall, across the globe, respondents said they spent about 42% of their total logistics spend with 3PLs, unchanged from last year's report.

By region, in North America 3PL spend represents about 38% of total logistics spend, versus 46% in Europe, 47% in Asia, and 35% in Latin America. There was an even bigger difference in the amount spent with outsourcers across regions for transportation - just 41% of transportation spend is managed by third parties in North America, versus 66% in Europe and 61% in Asia.

Spend on warehousing/distribution with outsourcers is more balanced across regions, at 36% in North America, 42% in Europe and Asia, and 40% in Latin America.
Nevertheless, the still tough economic times, continued globalization, and other factors are driving changes to shipper-3PL relationships, the report says.
"Many shippers and 3PLs agree that today's business challenges represent some version of a "new normal," driving the need for both types of organizations to identify and implement new strategies for success," the report says. "In effect, the starting line has been re-set, injecting a new, highly invigorated and highly competitive spirit into the logistics business environment."

(Distribution/Materials Handling Story Continues Below)