From SCDigest's On-Target E-Magazine

Aug. 23 , 2011
Logistics News: DC Associates Say Wearable Wireless Terminals Offer Big Productivity and Ergonomic Gains

Associates from WESCO Distribution and OHL on What's Better About Wearables in DC Environments versus Traditional Handhelds
SCDigest Editorial Staff


"Hands-free" wireless technology is all the rage these days in distribution centesr, especially for applications such as order picking and replenishment at the case and each level that have a high level of "touches" within those processes.
Voice technology has risen rapidly over the last decade to enjoy the domiminate share of hands-free deployments. But in the past three years, "wearable" mobile RF devices have made a big comeback in terms of user adoption in the DC.
SCDigest Says:

There is no one right answer for everyone, and in many cases the best solution involves use of different wireless form factors for different applications, but many companies would be well advised to consider how wearables can benefit their operations.

What Do You Say?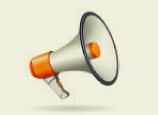 Wearable terminals generally involve a small terminal form factor that is worn on the wrist or higher up on the user's forearm. The device will have a small but very usable display (much improved of late), and generally a scanner will be connected and worn on the top of the hand. This arrangement offers the same type of hands-free operations that voice-based system provide.
There were thousands of wearable units sold in the mid- to late-1990s, but mostly to a relative handful of large companies that bought them in mega-quantities (UPS, McKesson), The adoption was not broad-based.
That led to a period of stagnation in the early 2000s, when there was relatively little end user adoption, and in a "chicken and scenario," in whichn wireless companies did not put much investment back into product development because sales tailed off, and potential customers didn't buy because the wearables then had some important limitations.
That started to change 4-5 years ago, when Motorola Solutions (then Symbol Technologies) and LXE (just acquired by Honeywell this week as part of a deal for its parent company EMS Technologies) released new wearable terminal modes. Motorola/Symbol came to market with an update to earlier versions, while LXE brought a wearable to market for the first time.
The newer products offered many improvements to earlier models, most especially in the area of ruggedness. Some users found that early generations of wearables lacked durability for tough distribution center environments, but the more recent models have made substantial progress in that area. Connectors for the scanners were also greatly improved, and in some cases blue tooth wireless connections are an option..
With those enhancements plus great improvements in display screens, reduced weight per unit, more optional features and other advances, wearables suddenly became mainstream. In the past few years, wearables adoption has soared, mostly at the expense of traditional handheld units, but also to an extent to the disadvantage of voice, which now had competition in the hands-free market for the first time,. Wearables offer some advantages over voice, such as having a display. (Many users in fact believe the right technology approach may be a combination of voice and wearables).
In the past year or so, our Supply Chain Television Channel has produced two case study videocasts on the use of wearables in distribution, one at major third party logistics provider OHL, and the other $5 billion electronics and constuction products distributor WESCO. Both OHL and WESCO are using wearables from Motorola.
As part of those broadcasts, we captured a number of direct comments from associates on the DC floor about the improvements they have seen from the move to wearable units, which we captured below.
Immediately below you will find a short case study video on how WESCO is using wearables. The company has gone to 100% wearables in all areas of its seven distribution centers, and the results have been excellent.