From SCDigest's On-Target E-Magazine

- Oct. 12, 2015 -
Supply Chain News: American Apparel's Made in USA Model May Not Survive Bankruptcy Process
CEO Vows to Keep Producing in America, but the Math Makes Strategy Challenging
SCDigest Editorial Staff


As the vast preponderance of US apparel retailers and brand companies long ago left US shores for production in low cost countries across the globe, retailer American Apparel has maintained a Made in USA focus for all of its 15-year history, producing nearly all of its clothes in the Southern California area to supply its 250 stores, half of which are outside the US.

But the company's 4600 factory workers in Los Angeles are in danger of losing their jobs. American Apparel has been struggling financially for several years, burdened by a high level of debt, and last week not surprisingly it filed for Chapter 11 bankruptcy protection. And that has brought the entire Made in USA model into question.

SCDigest Says:

One possible path out for American Apparel, industry experts say, is to move production from Los Angeles but keep it in the US, perhaps in the Southeast.

What Do You Say?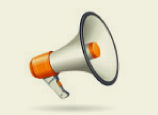 After the filing, CEO Paula Schneider said management had no plans to move manufacturing operations from Los Angeles to offshore locations. The restructuring that lies ahead, she said, will enable American Apparel to keep production in the US.

"That's what makes us a really important company and a company that needs to thrive and be saved," Schneider said.
But that model is under threat from several directions, despite some small signs of apparel manufacturing returning to the US. (See More than 20 Years Later, Is Quick Response Going to Revive US Apparel and Textile Sector?)

To start with, many Wall Street analysts seem to think American Apparel is simply out of touch in trying to keep most of its production in the Los Angeles area.
Take, for example, these comments from Lloyd Greif, chief executive of investment banking firm Greif & Co.
"There is too much emphasis being placed in having things made in America," Greif told the Los Angeles Times. The company needs to move offshore, he said, "If they want to survive."
Greif is hardly the only one with such a view.
"This manufacturing model makes no sense," said Josh Arnold, an equities analyst and contributor to financial site Seeking Alpha. "It costs way too much money."

But it's not as though American Apparel factory workers in California are highly paid.
American Apparel workers, primarily sewers, have averaged about $12 an hour in recent years. But after production slowed down this year, several workers said they are earning closer to $9 an hour now – California's 's current minimum wage. That would translate into pay of about $1440 per month for a full-time employee.
But those lowly hourly wages compare to perhaps the equivalent of $68 per month in Bangladesh or $90 per month in Vietnam, both major apparel producers. In the still labor intensive apparel sector, that leads to much higher costs even at US minimum wage levels versus producing offshore.


(Manufacturing Article Continued Below)