From SCDigest's On-Target E-Magazine

- May 7, 2015 -
Supply Chain News: Start-Up to Locate 100 3D Printers Inside UPS Hub
CloudDDM Starting with 100 Printers In-Line, Could Grow to 1000, as Process is Highly Automated
SCDigest Editorial Staff


A start-up 3D printing company announced a move that may help propel the technology forward.

On Monday, a company called CloudDDM unveiled a 3D printing factory embedded in middle of UPS' worldwide hub in Louisville, Ky.

SCDigest Says:

As business picks up, CloudDDM expects to expand the Louisville operation to as many as 1,000 3D printers. Beyond that, he has global ambitions. .

What Do You Say?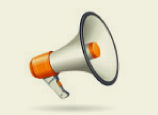 The first-of-its kind, fully-automated facility will be able to use the tie-in to UPS to ship its products quickly.

"We'll have 100 high-tech 3D printers running 24 hours, 7 days a week," said CloudDDM's founder Mitch Free. And it'll need just three employees: one for each of the eight-hour shifts. UPS will handle all of the packaging and shipping logistics, so no personnel will be needed for those functions.

CloudDDM says it will use the 3D printers to make prototypes and product parts for corporate customers. Customers submit their orders online by uploading a 3D file. At that point, the company's software immediately estimates the price. Orders start printing once a customer enters credit card information.

"We are turning around orders that typically take a week to complete in 24 hours," Free said, adding that orders can range from one to 1,000 pieces.

Free claims that because factory can process hundreds of units at a time will cut costs for customers by at least 50% compared to traditional manufacturing.

Free, an entrepreneur and manufacturing expert, got the idea for CloudDDM (which stands for direct digital manufacturing) a year ago when he noticed growing demand for prototypes parts.

"The speed factor is critical for product designers," said Free, who invested over $1 million in the facility. "Any package sent anywhere in the world with UPS goes through [its] worldwide hub. So why not locate the factory there?"

It should be noted that UPS has taken a minority stake in CloudDDM through the UPS Strategic Enterprise Fund.



(Manufacturing Article Continued Below)