From SCDigest's On-Target E-Magazine

- March 26, 2015 -
Supply Chain News: Auto Parts Plant Near Detroit Seems to have Made it to the Other Side after Near Death Experience
Introduction of Lean Key - as is Much Lower Wages for Workers
SCDigest Editorial Staff


Thriving may not yet be quite the right word yet, but a former Visteon plant near Detroit is well on its way from barely escaping the grim reaper a few years ago to increasingly healthy operation.

SCDigest Says:

One early issue - the requirement that all workers wear white polo shirts - generated resistance at first, but eventually the plant's 1,500 hourly workers accepted the change.

What Do You Say?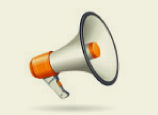 An interesting article in Crain's Detroit Business recounts the plant's story, which shows it is possible to keep products made in the USA - though workers may have to sacrifice.
The factory is in Saline, some 30 miles West of Detroit, just South of Ann Arbor. For many years, it operated as part of Visteon, Ford's in-house parts subsidiary. First opened in 1966, the plant covers a sprawling 1.6 million square feet, with nine miles of conveyors snaked around the building. Boxes holding thousands of parts were stacked toward the ceiling while it produced instrument panels for Ford vehicles.
"It was an industrial relic," Crain's says.
Ford decided to spin off Visteon in 2000. As part of that move, Visteon actually gave the Saline plant and 16 other factories back to Ford in 2005. Many of those plants were ultimately closed, as well as many other factories in the US auto industry overall, plagued by high labor costs, old, inefficient designs, fierce competition from Asia and more.
But in 2012, the Saline plant was still in operation, generating some $1.1 billion in annual revenue, though probably hanging on by a thread for its future under Ford.
That's when it was acquired by a company called Faurecia S.A, a French firm that is one of the world's top auto parts suppliers.
The challenges for a turnaround were high. The plant had antiquated an layout and processes, and Ford had not been interested in investing in the plant to make improvements. For example, there was no money to clear machinery out when the Saline plant stopped producing a particular part. As a result, the floor was littered with presses, assembly lines and equipment that were no longer in use.
However, Crain's says the plant had the three things that were essential for success in a transformation: "an owner, Faurecia, with deep pockets; a loyal customer, Ford; and a pragmatic union."


(Manufacturing Article Continued Below)