From SCDigest's On-Target E-Magazine

- Sept. 9, 2014 -

Logistics News: Even as they Increasingly Partner for Branded Services, UPS and FedEx Say Recent Major USPS Price Cuts Not Fair
Rates Cut as Much as 58%, as Postal Service Guns for More eCommerce Business

SCDigest Editorial Staff
The struggling United States Post Office continues to look at its parcel delivery business as perhaps the key path to some level of financial viability - and it is using significant price cuts to wrest share away from market leaders UPS and FedEx. Perhaps it can find a way to reduce the amount of red ink on its income statement.
SCDigest Says:

The Postal Service's package business has been fairly strong, up about 20% over the past five years, though that is far less than the rate of ecommerce growth over the same period.

What Do You Say?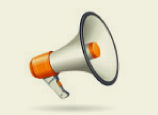 UPS and FedEx say the pricing moves are unfair, claiming the USPS is using its monopoly mail carrier status as leverage to be able to offer the lower rates, though the move comes even as both parcel carriers continue to increase the amount of business each do with the USPS for certain hybrid package services.
The latest USPS pricing initiative began in August when its government regulators gave it the OK to lower prices by as much as 58% on certain Priority Mail packages for customers shipping at least 50,000 parcels a year.
That would of course represent a very discount to shippers, and be especially attractive to ecommerce outfits struggling with shipping costs and getting their own operations into the black. Significantly lower shipping costs would obviously also make it less painful to offer free or highly discounted shipping to entice buyers to check out with those on-line carts.
The USPS argues that its prices were too high to be competitive before price cuts. But in documents filed with the Postal Regulatory Commission, both UPS and FedEx say the price cuts go far beyond that.
The lower prices "do not reflect a minor cost-related adjustment in the postage that Grandma will have to pay to send a sweater to young Johnny," FedEx said in it with the commission in July just before the lower pricing power was approved. "What USPS is proposing is an aggressive push to gain market share in the fast-growing business of ecommerce."
Meanwhile, UPS claimed that the agency plans "to squeeze as much revenue as the commission will allow out of [mailers], who have little or no alternative to using the Postal Service, while making a grab for competitive market share" in the parcel arena.
The cuts are substantial indeed. Before, for example, a 10-pound package shipped 500 miles by the post office cost $14.66 for its biggest customers. That dropped to just $7.40 on Sept. 7.
Add in the fact that the USPS is not pursuing the dimensional weighting strategies that are being expanded by FedEx and UPS next year (and which effectively will raises price for many shippers) and that it doesn't have a fuel surcharge, nor does it charge extra for home or rural delivery, and the total rate can be compelling.
What would be the rate at UPS or FedEx of the same parcel shipment? A base rate of $9.86, according to the Wall Street Journal, before various fees - and whatever discount a shipper is able to wrangle, which can be substantial.

(Transportation Management Article Continued Below)