From SCDigest's On-Target E-Magazine

- Aug. 13, 2014 -
Supply Chain News: Little Change in Second Gartner Magic Quadrant for Global 3PLs

As Shippers Look for Fewer, Larger Providers, 3PLs Continue to Evolve
SCDigest Editorial Staff
Gartner continues to extend the reach of its "Magic Quadrants," which place suppliers of software, hardware and service in a four box diagram across two dimensions: completeness of vision and ability to execute.
In 2013, for the first time, Gartner produced a Magic Quadrant for global 3PLs, an effort led by Gartner analyst Greg Aimi. He told SCDigest at the time that the inaugural process was challenging, as many of the global 3PL service providers were unfamiliar with the Magic Quadrant offering or in some cases even Gartner itself.

SCDigest Says:

Leading companies increasingly seek to strike a balance between engaging best-in-class 3PLs, rationalizing the set of global logistics providers they are working with, and maintaining their own internal pool of talent and expertise, Gartner says.

What Do You Say?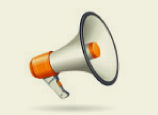 The process was a bit easier this year, with the 3PLs now at least somewhat familiar with how the Magic Quadrant's work, while at the same time Aimi told SCDigest that the 2013 experience led Gartner to adjust its evaluation criteria just a bit for 2014.
Of course, there are thousands of 3PLs across the globe large and small. To qualify for this 2014 3PL Magic Quadrant, a provider had to meet the following criteria:
Initial Size Criteria: Reported 2012 annual net revenue from logistics services of at least $1.25 billion, excluding pass through transportation costs.
Services Diversification: Generated no more than 65% of that revenue from only one of these main logistics services: transportation management, warehousing and distribution management, and international freight forwarding
Regional Diversification: Generated revenue from multiple regions of the world, with no more than 80% of that revenue coming exclusively from North America, South America, EMEA or Asia/Pacific.
That actually led to the same 12 global 3PLs in the MQ this year that were there in 2013, and the "dot" positons show relatively little change year over year as well. Gartner notes a number of very large 3PLs did not make the evaluation list again this year because they failed in one of the criteria above, such as too much revenue concentration in just one services area. Major 3PLs that met the overall revenue threshold but lacked sufficient services or regional diversification include CH Robinson, Ryder, Panalpina, Nippon Express and several others.
The Magic Quadrant process involved a lengthy questionnaire to complete, generally some form of web presentation to Gartner analysts, and Gartner interviews with the some of each vendor's customers. Gartner analysts then assign numeric ratings to each sub-category within the core dimensions of vision and ability to execute, and Gartner software takes that data and positions each vendor with a dot in one of the four quadrants (basically, high and low for each of the two dimensions).
For the global 3PL MQ, the completeness of vision dimension includes such areas as the vendor's market understanding and insight, marketing and sales strategy, services offering strategy, vertical industry strategy, level of innovation and more.
The ability to execute dimension included such criteria as breadth of products and services, pricing relative value, market responsiveness, sales and marketing execution, operational excellence and more.
Global 3PL Trends
As usual , the global 3PL Magic Quadrant added some overall commentary on key trends in the logistics outsourcing market.
(Distribution/Materials Handling Story Continues Below )