From SCDigest's OnTarget e-Magazine
- July 29, 2014 -
RFID and AIDC News: Study Says RFID Market to Soar, Led by Retail Apparel
Item-Level Apparel Tagging will Lead Retail to Largest Single Segment by 2014; What about Consumer Goods and General Manufacturing?
SCDigest Editorial Staff

Retail applications for RFID are set to lead an explosion in the overall RFID market size, with general consumer goods adoption also rising sharply, as growth in general manufacturing will remain modest.
SCDigest Says:

As the charts show, IDTechEx also says RFID related spend by consumer goods companies of all sorts is negligible currently, but will grow to 5% of the market by 2024.

What Do You Say?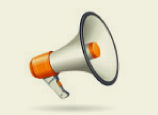 That according to a new report from the analysts at IDTechEx, who expect the total global RFID market, including all tags (passive and active), readers, software and services, to be about $9.2 bilion in 2014, up sharply from about $7 billion in 2012.
But IDTechEx expects the market to accelerate even further, nearly doubling by 2018 to over $18 billion, and then rising to some $30.2 billion in 2024.

If that were to occur that would be a cumulative average growth rate (CAGR) of about 12.6% from 2014 on, very solid indeed.

Whether we'll see the RFID market doubling by 2018, and then coming close to doubling again in five more years obviously will remain to be seen, but perhaps more interesting than the total is what sectors will be driving the growth.

As can be seen in charts below from IDTechEx, this year the global retail RFID market is estimated at $400 million, or about 5% of the overall total. The current market is dominate by applications in the transport sector (mostly for RFID-tagged tickets) and "financial" applications such as RFID enabled credit cards and key fobs.

But by 2014, that picture will have changed dramatically with retail RFID spending exploding, rising to $8.1 billion by itself, to 27% of the global total, and will become the largest single segment by then.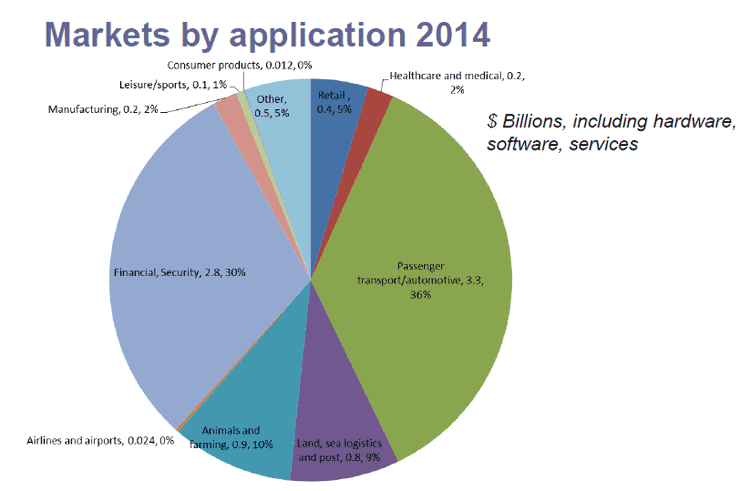 Source: IDTechEx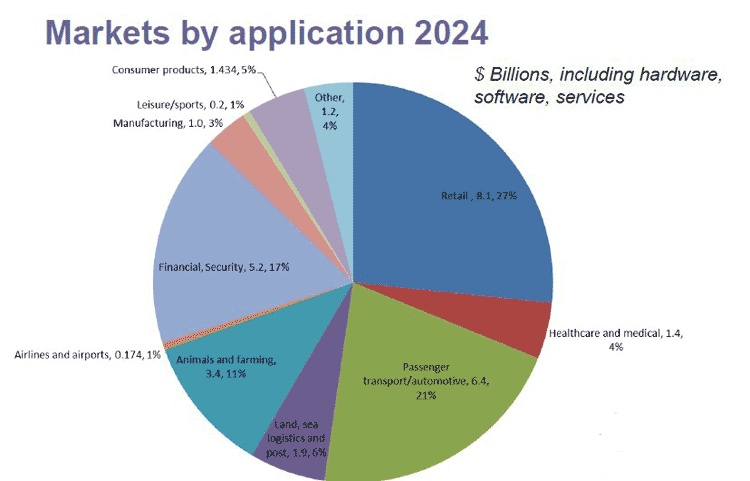 Source: IDTechEx

The driver of that growth of course will be item-level apparel tagging, such as programs already being pursued by Macy's, Walmart, American Apparel, Zara's and more. IDTechEx says that there are about 40 billion apparel items that could be tagged each year, and that in 2014 only about 3 billion of them will be, obviously leaving a lot of market for additonal growth.


(RFID and AIDC Story Continued Below)