From SCDigest's On-Target E-Magazine

- April 23, 2014 -
Supply Chain News: "Click and Collect" is Gaining Momentum for eCommerce Fulfillment in Grocery and Beyond

Concept Started in Europe, as Walmart Sees Now Testing Temperature-Controlled Lockers in the UK
SCDigest Editorial Staff

Not far from Leeds in the United Kingdom and also in Denver, CO, Walmart is hoping that its eCommerce "killer app" is being honed - the ability for customers to place orders on-line and pick up the goods a short time later at the store.
In the UK, Walmart's Asda stores chain is piloting a concept it is calling "click and collect," a riff on the locker concept Amazon and others are pursuing, but enhanced for grocery products.

SCDigest Says:

"Click and collect is every retailer's biggest growth opportunity," OC&C's Michael Jary told the Financial Times newspaper.

What Do You Say?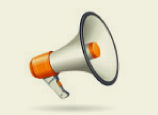 Meanwhile first in in Denver and now other locations, Walmart is testing a similar approach in which orders can actually be picked up at its drive through pharmacies.
In the UK pilot, customers order grocery store items (food and non-food) on-line. Orders are "picked" by store employees, and delivered to temperature-controlled lockers in-store. Each locker has ambient, refrigerated and frozen sections, used obviously for the appropriate items.

Customers later visit the store and collect their goods after entering an order number or scanning a QR bar code sent to their emails after the order is processed on-line. Either move opens up the locker for the customer to retrieve the order.
In the Denver area, customers receive a phone call when their on-line orders are ready. They drive to a designated place outside a Walmart store, and depending on the location, either dial a phone number or enter an order number into a touchscreen kiosk to let Walmart staff know they've arrived. Then, the groceries are loaded right into the customer's trunk. Where drive-through pharmacies are available, that area can be used for even more convenience.
Grocery stores in France, Germany, Australia and other countries have been using the on-line order and pick-up outside a store or special fulfillment center for several years, but the concept is new to the US.
Amazon.com started rolling out a locker concept a couple of years ago, often placing them in existing retail stores such as Staples or 7-11 convenience outlets. There, however, the motivation was primarily to be able to leave on-line orders in a secure place that could be accessed by customers at flexible times, especially in urban areas where deliveries can't simply be left on a front porch as they can be in many more suburban settings.

Walmart itself has been piloting this kind of locker at some of its US stores too. In Walmart's case, the lockers could be used to hold items for a customer that are available on-line but not in-store, or to save the consumer a bit of time versus going to a store shelf.
But the grocery lockers could deliver an even bigger consumer benefit. Many customers, it appears, simply do not want to wait for a delivery truck to show up with their groceries, whether that wait is several hours or the next day.
Having numerous items from a grocery list all set to go in a short time frame in a locker in the front of the store for easy pick-up could be viewed as a major convenience by some shoppers.

(Distribution/Materials Handling Story Continues Below )