From SCDigest's On-Target E-Magazine

- April 1, 2014 -

Logistics News: Truckload Capacity in US Seen by Shippers as Increasingly Tight, Spot Rates Heading Higher

Wolfe Research Expects Rates to Rise 3.5% in both 2014 and 2015


SCDigest Editorial Staff
Although data relative to freight volumes are somewhat mixed, a recent flash survey by the transportation sector analysts at Wolfe Research finds that shippers see US truckload capacity as currently being very tight, and that rates are definitely headed higher.

Wolfe surveyed over 50 shippers a couple of weeks ago about current truckload capacity conditions.


SCDigest Says:

Wolfe says that spot pricing across all truckload shipment types increased dramatically during 1Q, with spot dry van rates up 21% year-over-year on average so far in March

.

What Do You Say?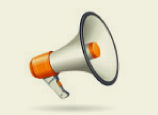 On a scale of 1 to 10 with 1 representing extremely loose capacity and 10 representing extremely tight capacity, shippers on average scored truckload capacity as being 7.8, up from 6.5 based on a similar survey in January.
In addition, 61% of shippers currently believe truckload capacity is very tight, defined as those shippers who placed the number on the scale in the 7.5 to 10 range. That was up significantly from 41% who scored it that way two months ago.
The Wolfe analysts say that they believe "this reflects a combination of improved freight demand, pent up demand following severe winter weather, extended rail network disruptions which have temporarily shifted freight to truckers, along with supply constraints on truckload carriers related to drivers and Hours of Service rules."
It adds that it "generally expects truckload capacity to remain tight well into 2Q, which is the peak shipping season for end markets tied to home improvement, beverage and produce seasons, and as we expect some rail service issues to linger into 2Q," leading to some shippers to continue to choose trucking in instead of rail.
Of course, the reality is that capacity tightness or looseness is very region-dependent. One large shipper that responded to the survey sees it this way, according to the Wolfe research note: "East Coast= 5; Chicago/ Midwest= 9; Southeast= 7; Great Lakes= 8; South= 2; West Coast=1."
We'll note that seems correlated with reported severe rail service issues in the Midwest and Great Plains areas.
Another shipper said ""We think truck load capacity is tighter than it has ever been for this time of year, partly due to rail service issues with BNSF and Canadian Pacific. We are currently paying and expect to pay in the near term 5-10% upcharges on truck freight."

One shipper was especially downbeat, saying that "I would rate capacity in March as a 10 (as bad as I have ever seen it in 20+ years of experience). We are very concerned about the rest of the year...we are going to have to get very creative and customers are going to have to lower delivery expectations."
Pressure on Rates
Naturally, tight capacity provides upward pressure on rates. Respondents to the Wolfe survey now expect a 3.6% increase in truckload rates this year, up from 2.7% in the January survey.

(Transportation Management Article Continued Below)