From SCDigest's On-Target E-Magazine

- Feb. 10, 2014 -

Logistics News: US Shippers Likely to Face Truck Capacity Issues in 2014

Rising Volumes and Flat Capacity Could Spell Trouble, Expert Says, and Truck Companies Selling Out in Favorable Environment Adds to Pressure

SCDigest Editorial Staff
As part of our supply chain predictions for 2014 series, we solicited the perspectives on the year from a number of supply chain gurus, who prognosticated in specific areas of supply chain and logistics.

SCDigest Says:

As the freight environment continues to improve, and carriers stay consistently profitable, the owners of many trucking company may decide it is time to "head for the exits."

What Do You Say?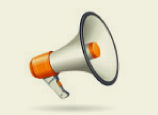 That included Mike Regan of TranzAct Technologies, who was back again in 2014 with some specific predictions for the US transportation sector - and as usual, they are work paying attention to.
Regan, fo example, believes that US shippers are likely to see tough capacity conditions for much of 2014.
"Capacity will be a big story because in 2014, as shippers will experience firsthand the correlation between economic and freight activity," Regan says.
He notes that many experts have predicted that if and when the US achieves sustained growth in the GDP of 2.5% or higher, shippers would have a hard time finding trucks to move their freight.
US GDP growth was 4.1% on an annual basis in Q3, and 3.2% in Q4 - so it looks like we are already there.
And indeed, the ATA Freight Tonnage Index reached a record level of 131.7 in December (versus a baseline year of 2000). That increase pushed the index 6.2% higher for the full year, making it the index's best year since 1998 in terms of percentage growth.
Yet, in general carriers have maintained significant asset disipline, as virtually all of the major truckload carriers are barely if at all adding to their fleets - yet quick to chop capacity in slow freight periods.
"Expect to see higher rate increases in 2014 if you want to secure capacity from your carriers," Regan says.
ATA Freight Index Surged in 2013 to Record Levels


Understanding the capacity issue is pretty simple, Regan adds.
"First, carriers have not been adding capacity in their fleets, as the anemic economy of recent years has lessened the demand for trucks. With supply and demand factors in balance, carriers have not been able to get the type of rate increases they need to earn the financial returns they need to justify expanding their fleet."
Regan also says that what he calls "the War on Trucking" is real, and it is negatively impacting productivity in the trucking industry, which in the end serves to reduce effective capacity.

(Transportation Management Article Continued Below)