From SCDigest's On-Target E-Magazine

- Nov. 6, 2013 -
Supply Chain News: Labor Shortage in Manufacturing Really is Getting Worse
Lack of Skilled Workers Likely will Combine with Aging Demographics to Cause Real Labor Challenges; Young Workers Disdain Manufacturing Jobs
SCDigest Editorial Staff


The topic of labor in manufacturing has for a number of years been something of a conundrum.
That's because despite stories of a large number of openings for skilled laborers in US factories, unemployment rates remain pretty high, and there are numerous stories about newer, highly automated factories today needing just a fraction of the workers required to keep the output humming versus years past.

SCDigest Says:

The Thomas.Net study found that 59% of small and medium-size manufacturers are planning to hire skilled trade workers - that is, if they can find them.

What Do You Say?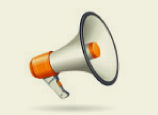 For example, SCDigest published a story not long ago about signs of a rebirth of sorts for the US textile and apparel industry in terms of output - but not employment. That included the story of Parkdale Mills, which recently reopened a factory near Gaffney, SC that can produce 2.5 million pounds of yarn a week with about 140 workers. In 1980, that production level would have required more than 2,000 people, the company said.
But recent data does suggest that there is a growing shortage of truly skills workers - and that any aging worker demographic combined with a lack of interest from younger generations in working in manufacturing that could cause companies real labor issues.
As a recent article in Fortune magazine noted, "Companies that make tangible products are struggling to find candidates for about 237,000 job openings. To put that figure in perspective, it's 89,000 more than the entire U.S. economy created in September."
That is partly a lack of available welders, machinists, and other skilled laborers, leading some companies to begin apprentice type programs as are commonly found in Europe to create their own labor stream. This approach has been largely but not entirely led by German companies emulating programs in their domestic markets here in the US. (See German Firms Take US Skill Shortage into Own Hands, Launch Manufacturing Training Programs Here.)

"We've learned it is better to build our own workforce instead of just relying on the market," Hans-Herbert Jagla, head of human resources for Volkswagen at its new Chattanooga plant, said in July of 2012.
Training programs can certainly help some - but may not do much to address the powerful demographic changes going on.
Nearly 80% of the current manufacturing workforce is between the ages of 45 and 65, says a new study from ThomasNet.com in its annual Industry Market Barometer. One-third are between 55 and 64 years old and obviously not far away from retirement.

(Manufacturing Article Continued Below)