From SCDigest's OnTarget e-Magazine
- May 15, 2013 -
Is RFID Still a Disruptive Technology?
Bill Hardgrave of Auburn Says Yes, Need to Look Beyond Just Bar Code Replacement; Our Three-Level RFID Application Framework

SCDigest Editorial Staff
Whether RFID in the supply chain is thriving, struggling or somewhere in-between is a matter of opinion right now.

But almost nine years after the infamous Walmart case-level RFID program was first announced, only to be later shut down, and largely incremental progress since then, should we still consider RFID a "disruptive" technology?

That's what Bill Hardgrave, current dean of the business school at Auburn University, recently said at the RFID Journal Live conference in Orlando. Hardgrave was previously at the University of Arkansas, where he headed up the RFID research center there and worked on several studies associated with Walmart's program and item-level apparel tagging.

SCDigest Says:

Categorizing potential RFID-based applications as falling into which scenario can help companies understand the likely impact on potential return (lowest to highest) and system software work (also lowest to highest).

What Do You Say?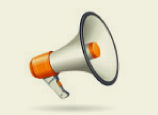 The report below on Hardgrave's presentation, provided by SCDigest partner RetailWire and its reporter (and co-founder) Al McClain, says Hardgrave believes RFID is still a disruptive technology - if used as more than a bar code replacement.

At the recent RFID Journal LIVE! 2013 conference, Bill Hardgrave, dean and Wells Fargo professor, College of Business, Auburn University, made the case that RFID is a much more significant technology than was thought 10 years ago. In 2003, he argued, the industry thought of RFID as a supply chain tool for pallet and case level.
Since 2006, retailers such as American Apparel, Dillard's, Bloomingdale's, Walmart, Macy's and J.C. Penney have found item-level uses. At least 19 of the top 30 retailers in the U.S are doing something RFID related, he said, with most engaged in phased deployment and others almost at full deployment.

Dean Hardgrave called RFID a disruptive technology; a game changer. Disruptive technologies often lack refinement at first, have performance problems, appeal to a limited audience and may not have proven practical applications. He likened RFID to other such technologies such as fax machines, e-mail, digital cameras, smart phones and even Amazon.com. They all provided lots of opportunity for payback, but were much riskier than incremental or even radical change.

One of the problems with RFID, he said, is that it was initially used in a supply chain setting, but didn't have that great impact because retail supply chains were already pretty efficient. So, when used to "count things," RFID yielded only incremental benefit.


Then, RFID began to be used for radical improvement, such as inventory accuracy, shelf replenishment, loss prevention, price change management and so on. Now, he maintains, RFID is becoming disruptive, as it is used to replace physical inventory counting, help prevent theft and improve food safety.

Eventually, Mr. Hardgrave believes, bar codes can be eliminated. So, the key to RFID success is not to use it in areas where you only need incremental improvement, but to think about what you can do with RFID that you couldn't do before and set a goal of zero human intervention in some operations.

American Apparel has 254 stores and produces one million garments per week in downtown LA. Vice president of technology Stacey Shulman said the company has tagged 95 percent of all items in its stores. This allows the company to take inventory every day in all stores, reconcile POS and RFID counts daily, reduce out of stocks to less than one percent, improve inventory accuracy, reduce shrink, and lower staff turnover, as associates like working in a fully accountable store better. With antennas in store ceilings, American Apparel can scan 35,000 items in under an hour with 98 percent accuracy while eliminating the need to use hand-held devices for inventory.


(RFID and AIDC Story Continued Below)