From SCDigest's On-Target E-Magazine

- April 9, 2013 -

Logistics News: More than a Century Later, Rail Carriers Once Again in Logistics Sweet Spot
Rails Investing Billions to Improve Service, Handle More Types of Freight; Share Seems to be Growing, but ATA Says Trucks will Increase Percent of Freight Moved over Next 10 Years

SCDigest Editorial Staff
You could argue that that that the high point of the US rail system was in the late 1800s, before automobile and truck transport started to eat into both passenger and freight volumes.

That ultimately led to decades of decline in the late 20th century, with rail carriers losing millions annually and seeing some of the lowest returns on invested capital of any business sector in the US, hitting bottom probably sometime in the 1970s.


SCDigest Says:

UPS put lots of pressure on the rail carriers to tighten up performance to be more dependable like truck service is, with a goal of 99.5% on time delivery.

What Do You Say?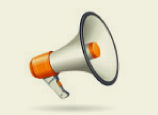 But in the last 10-15 years, that scenario has changed dramatically, with rail carriers in ascendance, perhaps most notably from a Wall Street perspective when famed investor Warren Buffet's Berkshire Hathaway corporation acquiring the industry's largest rail carrier, Burlington Northern, in 2009.

The growing share of freight transport moved the rails has been fueled by many factors, from rising diesel fuels costs that tend to push shippers towards cheaper rail transport to significant improvements in rail efficiency to the surge in China's imports that are often moved Eastward from the West coast via rail.

Even traditional truckload carriers such as JB Hunt and to a somewhat lesser extent Schneider National have transformed their businesses to increasingly focus on intermodal carriage, in which the truck carriers sell a full move to shippers that is mostly rail but with truck pick-up and delivery on either end.

And rail carriers are feeling it. Rates have been rising 4-5% year over year in general starting in 2010, according to quarterly earnings calls by the remaining four public class I carriers (Union Pacific, CSX, Norfolk Southern, and Kansas City Southern).

And the rail carriers have left those low returns on investments far behind - or at least must really believe that they have. According to a recent article in the Wall Street Journal, the rail carriers will spend more than $14 billion in capital investments in 2013, up from about $13 billion in 2012 and more than twice the $6 billion or so a decade ago.

For most of the rail carriers' industry history, such capital investments were focused on laying down track to expand coverage.

Now, according to the Wall Street Journal piece, "it is about a race to make existing rail lines more efficient and able to haul more and different types of freight. Some of the railroads are building massive new terminals that resemble inland ports. They are turning their networks into double-lane steel freeways to capture as much as they can get of US freight demand that is projected to grow by half, to $27.5 billion by 2040."

Rail's gain is not surprisingly coming at the expense of trucking, which, the Wall Street Journal notes, "is waylaid by high fuel prices, overloaded highways, driver shortages and regulations that are pushing up costs."
Despite recent years of significant rate increases, rail transport costs per ton today are only about half what they were in the 1980s. Not only does that reduce logistics costs for US companies, that decline is part of the multiple factors that continue to make US manufacturing more globally competitive - US logistics costs are often lower than the rest of the world.

"We wouldn't have as many companies considering moving back to the U.S. or near-shoring," if not for rail, says Dr. Yossi Sheffi of MIT. "Some of it is the cheaper energy. But we could not be moving the oil around without rail. We could not have the huge amount of imports without the rail."

Not everyone sees the logistics landscape the same way, however. The American Trucking Associations (ATA), for example, forecast last year that by 2023, the percentage of US freight moved by truck will increase by 2 percentage points to 69.6%, with trucking's share of freight revenue heading up to 81.7% from 80.9%.
The ATA report, prepared in conjunction with transportation analysts from IHS, forecasts rail's overall share of tonnage to decline from 15.7 percent in 2011 to 15 percent in 2023, while intermodal is expected to increase 6.2% annually between 2012-2017 and then at a 5.4% annual clip through 2023.
(Transportation Management Article Continued Below)