From SCDigest's On-Target E-Magazine

- Feb. 5, 2013 -
Logistics News: When Automating a DC, be Sure to Stay on Top of the WMS-WCS Discussions


Key Decisions on Where the Intelligence Rests, How Integration Is Done Often Made by Vendors and Consultants, Leading to Issues Down the Road; Customer Involvement Needs to be Planned for from the Start
SCDigest Editorial Staff

Somewhat quietly, the battle for control of picking operations and automation systems continues ON between traditional Warehouse Management Systems and Warehouse Control Systems (WCS).
We're going to save that overall conversation for another day (look for an SCDigest "Townhall Meeting" on this important topic soon). Here, we discuss the need for distribution managers and IT personnel at a company to "get in the game" when it comes to decisions about which system does what and how the integration will achieved, which perhaps surprising to some too often are often left to vendors and consultants to work out.

SCDigest Says:

How to get the best for your money? Frankly, whenever possible do not use blended rates

What Do You Say?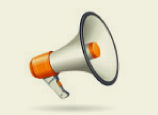 A WCS at minimum provides the direct physical control of different types of automation, notably conveyor and sortation systems, but are often expanded to included carousels and other types of automation. They are provided by automation equipment manufacturers, major systems integrators, a few specialty WCS companies, and in some cases the WMS providers themselves up to a point.
The reality is that though the WCS is a critical element of the success of any automated distribution center system, it existed for years sort of out of sight of IT managers within a company, and often operational managers as well.
For instance, just recently the analysts at Gartner for the first time included Warehouse Control Systems as a software category within their annual Supply Chain Management Market and Vendor Guide, officially becoming one of the distinct areas of software that Gartner says it covers.
In many cases, operational managers at the company are involved in the functionality of the WCS at a high level, but not the details. And WCS providers were happy to not have much if any involvement or scrutiny from the IT side of the house, as it made their lives easier (fewer annoying questions). Frankly until recently, many of the WCS packages were far from technically elegant, and providers were reluctant to open up the covers too much to inquisitive IT eyes, who might have seen some risks in the software.
The real problem for logistics managers is that the net of all this means that critical decisions about how the WMS-WCS system will work are often left up to the vendors themselves, sometimes with a consultant thrown into the mix. While most vendors and consultants have the best intentions for the customer in mind, that doesn't always translate into the best decision for a given operation.
"A big problem is that too often, intelligence about what the system should do can wind up in both the WMS and WCS," Mark Fralick, president of GetUsROI and a well-known expert in both WMS and WCS technologies, told SCDigest during a video interview last year.
That adds complexity, he said, and causes extra costs and headaches down the road. For example, if a change is needed, it is likely that modifications will need to be made to both the WMS and the WCS, instead of just one of those systems. It is therefore likely to be twice as costly, and take longer to get done.


(Distribution/Materials Handling Story Continues Below )