From SCDigest's On-Target E-Magazine

- Feb. 4, 2013

Logistics News: Does Growth in Logistics Outsourcing Mean Companies Need Different Manager Skill Sets?
Is it Time to More Explicitly Create an Internal "4PL?" Greg Aimi of Gartner on What the Continued Growth in Outsourcing Means for Logistics Talent Management

SCDigest Editorial Staff
The numbers vary by source, but in general, after a slow down during and right after the financial crisis, the third-party logistics industry and logistics outsourcing seems to continue to grow at a pretty rapid pace.
Last fall, for example, the researchers at Armstrong & Associates preliminarily projected that US 3PL revenues would grow by 6.3% for 2012 (net of the cost of purchased transportation), nearly three times, it turns out, the 2.2% gain in US GDP for the year, as estimated last week by the Bureau of Economic Analysis.

SCDigest Says:

As this model evolves, companies will often need to decide if "they will serve as their own 4PLs, where a company recognizes that its network is really going to be made up of companies executing on its behalf," Aimi said.

What Do You Say?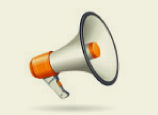 Since 1997, domestic 3PL revenue growth has averaged about 10% per year, more than quadruple the average annualized growth rate of US GDP.
Those are just the US domestic numbers. Clearly, use of 3PLs is also rising rapidly on a global basis, as multi-national companies buy and sell across the world, using 3PLs to navigate regions or countries where they have little expertise or want to increasing sourcing or sales without adding much supply chain infrastructure.
In the annual 3PL report released as always at the CSCMP conference last October, Dr. John Langley of Penn State found the survey data showed in that in 2012, more than 65% of shippers said they are increasing their use of 3PL services, triple the 22% which said they are taking more logistics functions back in-house.
That growth in outsourcing naturally has an impact internal to shippers, as by definition given the numbers on average they are doing less internally and more with 3PLs. As that shift happens, does it change the type of talent and skills companies need in their logistics organizations?
It does indeed, says Greg Aimi, a research director at Gartner who closely follows the 3PL industry.
Aimi wrote a research note on this topic a few weeks ago, and came on our Supply Chain Television channel this week to discuss his findings.
Aimi notes that in fact, there has been a little bit of "chicken and egg" scenario going on over the last few years, as companies pared back logistics staff fiercely after the financial crisis hit. As the economy comes slowly back, companies both look to grow without replacing all that overhead, and/or simply np longer have all the talent they needed to manage growth in-house.
Globalization is also "making logistics a lot more complex, increasing the level of competency required" by managers, Aimi told SCTV. Many companies would rather hire a 3PL than hire direct employees with those sorts of advanced skills.
"I would also say that in general, the status of outsourcing logistics has become somewhat in vogue at the senior management level, looking at every process, and asking Is this something we really want to invest in, is this part of our differentiation or core competency?" Aimi said. "Or should we look at an outside provider, and maybe they can do a better job for us?"
Video: Gartner's Geg Aimi on Changing Needs for Logistics Talent Management and More
But of course, someone has to manage those 3PLs, and that's where Aimi believes the skills set of logistics professionals needs to evolve.

(Transportation Management Article Continued Below)