From SCDigest's On-Target E-Magazine

Oct. 30, 2012

Logistics News: Carrier Bid Optimization Tools Continue to Deliver Significant Savings on Freight Spend
Manual Analysis Simply Can't Compare with Using an Optimization Engine to Identify Best Combination of Carriers and Lanes

SCDigest Editorial Staff
The potential benefits of so-called "carrier bid optimization" software have been known for some time, yet it seems interest in these transportation procurement tools has waxed and waned over the past decade. But the value proposition is as strong as ever given rising logistics costs.

Carrier bid optimization tools allow companies to bid out various combinations of volumes and lanes, analyze the resulting carrier bids, and then ultimately selecting the optimal distribution of carriers for those lanes and volumes consistent with pre-determined rules (e.g., no carrier should have more than 20% of the freight, carrier "churn" in any given year should be no more than 15%, many more).

SCDigest Says:

Desai cited other research that showed freight savings were slightly lower than the 17% cited by Caplice and Sheffi are achieved from the carrier bid process, but they were still a healthy 10%/."

What Do You Say?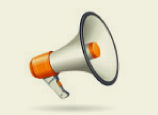 The tools will typically support conditional type bidding, meaning for example if a carrier receives the business in a given lane that may be good for its overall network, it can offer a lower price in a different one. True optimization technology is used underneath the covers to sort this all out for the shipper, in a way that would be almost impossible to do manually, in terms of both time and quality of the answer in the end. Even medium sized shippers can easily run into the hundreds of thousands of lane-carrier combinations that need to be analyzed.

Shippers use these tools in various ways, sometimes for all of its freight at once, sometimes focused by mode or region or some other filter.

All the way back in 2003, Dr. Chris Caplice and Dr. Yossi Sheffi, both of MIT, published research on carrier bid optimization results after studying more than 100 bidding events.
In summary, Caplice and Sheffi found that shipping using carrier bid optimization tools for the first time on average reduced their carrier base by 88% and final freight bills by 17%. There doesn't seem any reason that something like these numbers would be achieved today, almost a decade later.
A recent videocast on our Supply Chain Television Channel also addressed this topic, featuring Aditya Desai from IBM. Recently, IBM has combined two of its recent software acquisitions - Sterling Commerce, which had a TMS offering, and Emptoris, which offers procurement-related software, including bid optimization - to provide a transportation-specific carrier bid optimization tool.
Desai first described the advantages of automating the transportation procurement processes on a day to day basis. By automating the tender and acceptance process, and freight payment processes, a company can get much tighter control over its transportation spend, and have much better understanding of the elements of the total freight bill, such as line haul versus accessorials versus fuel surcharge. Technology today can easily identified discrepancies between what a company should be paying and the actual freight bill that arrives from the carrier.
The bulk of the presentation, however, focused on carrier bid optimization processes and tools, and Desai made the point that the rates achieved in the initial bid process often faded over time.

(Transportation Management Article Continued Below)