From SCDigest's On-Target E-Magazine

- Aug. 7, 2012 -
Logistics News: Amazon to Add 18 New Distribution Centers Worldwide in 2012. as It Keeps Investing in Logistics


Building Out Fulfillment Centers at a Frenetic Pace; What Does it Mean for E-Commerce and Third Party Logistics?
SCDigest Editorial Staff

Amazon.com continues to make major investments in its supply chain, as well as other moves that are changing the face of logistics and retailing in the US and across the world. Retailers, consumer goods manufacturers, and 3PLs need to pay attention.

SCDigest Says:

The company was mum on its plans for robotic picking system vendor Kiva, which Amazon surprisingly acquired for some $775 million earlier this year.

What Do You Say?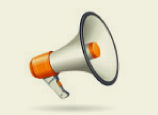 A key development: Amazon continues to be willing to forgo short-term profits for long-term advantage - and the stock market continues to let CEO Jeff Bezos and the company get away with it. That is making Amazon an increasing formidable competitor, as it builds out a distribution network that will provide it huge advantages down the road.
Revenues grew a healthy 29% in Q2 to just under $13 billion. That will make Amazon something like a $60+ billion retailer in 2012. It had $48 billion in sales in 2012.
That growth rate is actually down a bit from recent years, when Amazon regularly saw more than 40% growth in each quarter, but as it gets ever bigger that pace is too difficult to maintain.
Growth in North America was 36% year over year. International growth was up 22%, but that was after accounting for currency fluctuations, which hurt revenue recently as the US dollar continues to strengthen. Without currency swings, international growth was up 28%. Amazon runs web stores in the U.K., Germany, Japan, France, China, Italy and Spain.

But what may be most impressive for supply chain professionals is what Amazon is doing with tis distribution network.
According to CFO Tom Szkutak, Amazon has opened six new "fulfillment centers" in 2012, and will christen at least 12 more before the end of the year, for a total of 18.
"We are looking at potentially opening even more than that," Szkutak said on Amazon's Q2 earnings call.
The sheer numbers of DCs that Amazon will have - more than 40 in the US alone - is going to change market dynamics in the US. This is especially true as the profile of where Amazon places these DCs begins to change.

The vast e-commerce fulfillment network will simply continue to reduce Amazon's shipping costs versus others with much less network density. In fact, in Q2, shipping costs as a percent of sales were down for the first time in three years, which Szkutak said was the result of a "number of factors, but certainly one of them is we are getting closer to customers" though DC expansion.
Second, Amazon's third party e-fulfillment business continues to grow, to the point of almost domination. The advantages the company gains from its incredible DC roll out will also accrue to companies that use Amazon for fulfillment, giving it a huge advantage over other 3PLs.
To understand the scope of Amazon's outsourcing business, it said that about 40% of its units shipped so far this year were under third-party arrangements.
Third, Amazon is not only building out an incredible network, it is changing where it places them. In the past, most Amazon DCs were in regions that offered good transportation opportunities for a given area, but were generally outside of major metro markets.
More recently, Amazon has been placing more DC in or near urban areas, such as two fulfillment centers it has recently agreed to build in New Jersey.
Does that presage a potential game-changing same day delivery service in select major metro markets, as has been rumored for some time?
Szkutak downplayed the idea on the conference call, saying "In terms of same day, we don't really see a way to do same day delivery on a broad scale economically." But, he added that "We will continue to work on behalf of customers to try to figure out a way to serve them even better by getting product [to them] faster."


Just how many DCs does Amazon have?
According to Marc Wulfraat of MWPVL consulting, at the start of 2012, Amazon.com operated 32 fulfillment centers in North America totaling approximately 23 million square feet of space.


(Distribution/Materials Handling Story Continues Below )