From SCDigest's OnTarget e-Magazine
- July 18, 2012 -
RFID and Auto ID News: Consolidation in Wireless and Auto ID Market Continues, as Motorola Announces It will Acquire Psion
Smart Move for Motorola, Says VDC, Adding Strength in Truck-Mount Terminals, Market Segments Like Ports, Freezer Applications
SCDigest Editorial Staff
Vendor consolidation in the wireless and auto ID market continues, as Motorola Solutions, now an independent company since it split with the cell phone side of the business in 2011, announced at the end of June that is was going to acquire British-based rival Psion in a deal valued at about $200 million.

SCDigest Says:

VDC says that with the threat from consumer devices, there has been "a retrenchment of the rugged handheld market into traditional, data collection intensive, applications and environments. By acquiring Psion, Motorola is - in effect - doubling down on these markets."

What Do You Say?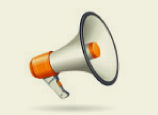 The deal is expected to close in Q4.
This is the same Psion that initially gained fame with the "Psion Organizer," a personal data assistant, in the 1980s.
That follows Honeywell's acquisition of EMS Technologies last year, which gave Honeywell's data collection business the LXE product line and customer base, and Intermec's acquisition voice system provider Vocollect in early 2011.

That really leaves the vendor market down to just three major wireless device markers for the logistics and manufacturing sectors: Motorola, Intermec, and Honeywell. Datalogic is also a player, though overall much stronger in Europe than the US. There are also independent voice software providers, such as Voxware and Lucas Systems, as well as niche device players in areas such as very ruggedized or custom wireless hardware units.
Motorola itself entered the industrial wireless and data collection market with its acquisition of Symbol Technologies in 2006. Psion itself had a large presence in Europe in the 1990s but a relatively small share in the North America, then entered that market in a bigger way when it acquired Canada-based Teklogix in 2000. The company for awhile was known as Psion Teklogix, before moving to just the Psion name early last year.
Teklogix had been known for its strength in more rugged wireless terminals and in devices that worked well in freezer environments, niches Psion has been able to keep in addition to Psion's more general purpose offerings.
"It is these rugged mobile computing solutions and their installed base that Motorola Solutions targeted with this transaction," says VDC Research, whose analysts follow the wireless market closely. VDC notes that even though Motorola's existing solution set covered almost all market segments, its actual sales in more ruggedized units and in certain market segments, such as port facilities, were not strong.
The Psion acquisition addresses those needs, in a very similar way to what the LXE acquisition did for Honeywell.

VDC also sees benefit for Motorola in Psion's forktruck-mounted devices, strong suits of competitors Intermec and LXE/Honeywell.

"It is no secret that Motorola's position in the forklift mounted computer market has been (to be kind) uneven. Their offerings have primarily been embedded [Windows] CE solutions limiting their appeal largely to the North America retail distribution market," VDC said after the deal. "Psion offers a much broader forklift portfolio (although several of their products are private label solutions). Psion's forklift portfolio and especially their forklift customers represent a substantial asset to Motorola. Moreover, Psion's strong forklift footprint in Europe will be critical for Motorola."

(RFID and AIDC Story Continued Below)