Holste Says:

Cross training, can help reduce workers' exposure to risk factors by limiting the amount of time workers spend on "problem jobs".

What Do You Say?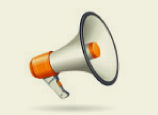 Previous Columns by

Cliff Holste
A busy distribution center can be an intimidating workplace environment especially during peak shipping periods. Even in the most up-to-date, efficient and mechanized DCs, there are still lots of tasks requiring manual labor. Companies typically double or triple their workforce for the last 100 days of the year. That adds up to a lot of inexperienced "hands-on-deck" and an elevated risk for accidents.
In addition to the obvious dangers associated with forklift trucks and pedestrian traffic, various studies have shown that the main risk factors with manual operations include the following:
| | |
| --- | --- |
| | Awkward postures - bending, twisting, grasping loads |
| | Repetitive motions – frequent reaching, lifting, carrying |
| | Forceful exertions – carrying or lifting heavy loads |
| | Pressure points – leaning against parts or surfaces that are hard or have sharp edges |
| | Static postures – maintaining fixed positions for a long period of time |
These are referred to as Muscular Skeletal Disorder (MSD) injuries and include damage to muscles, tendons, ligaments, nerves and blood vessels. In addition, poor environmental conditions such as extreme heat, cold, and noise may increase workers' chances of developing other types of problems.
By law, employers are responsible for informing employees about OSHA regulations https://www.osha.gov , as well as various safety and health alerts. According to OSHA, employers must post health and safety program information in prominent workplace locations. But how many employees really look at those signs?
A true safety culture does not happen overnight; a successful transition to a safety centric workplace takes time. Companies can help smoothly enforce this transition move by consistently displaying safety reminders to supervisors and employees in unique, visually stimulating ways, across an array of digital screens.
The amount of training that companies can provide for temporary workers is limited. Yet, it is in the best interest of the both the company and the worker to pay close attention to DC environmental and ergonomic issues. Nobody should go home from the job with chronic pain and/or injury.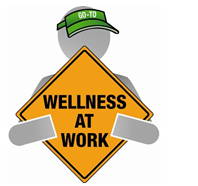 The law requires employers to provide their employees with working conditions that are free of known dangers. The Act created the Occupational Safety and Health Administration (OSHA), which sets and enforces protective workplace safety and health standards.