Holste Says:

The principle advantages of automation are related to reducing the incremental labor component, improving efficiency, throughput capacity, accuracy, and safety of labor intensive functions.

What Do You Say?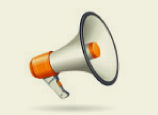 Previous Columns by

Cliff Holste
Typically, distribution center shipping volume is cyclical. There are several peak shipping seasons throughout the year concluding with the November/December holidays. Shippers generally have a permanent and stable workforce which they maintain throughout the year and supplement with temporary workers during peak periods. However, there are many complications associated with this approach among which is the hiring of part-time workers who are suited to the busy, noisy, and potentially dangerous warehousing and distribution environment.
An emerging strategy is to augment the permanent labor staff with more efficient labor saving methods. This is especially true for highly repetitive and physically demanding operations. But shippers considering automation must be cautious so as to avoid unjustifiable expense.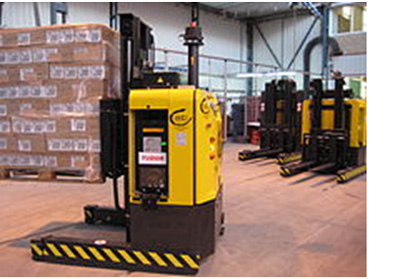 For example: shippers are being advised that AGVs (Automated Guided Vehicles) or driverless pallet jacks (pictured on left) are the best choice for increasing efficiency and productivity in the warehouse. However, devising a formula for ROI is often difficult, even impossible when considering the potentially huge swings in shipping volume. While industry service providers argue in favor of the efficiency of the technology, warehouse managers are more interested in lower cost alternatives. Pallet dollies move pallets with great ease, very little operator training, and improved ergonomic implications. When you consider that more than 80% of all DCs have <100,000 square feet of space, a few pallet dollies often prove far more cost effective than retooling a warehouse facility with tape, lasers, or unmanned vehicles to move pallet loads to the dock.
Still, AGVs are gaining in popularity - see: Big Advances Coming in AGVs for Distribution.
Shippers looking to reduce labor fluctuations and/or increase capacity by deploying automation do not have to sacrifice operational flexibility.
The following are examples where augmenting manual operations with automation can reduce incremental labor requirements:
•

Item Picking – is for the most part a manual operation. However, when augmented with automated product-to-person systems such as horizontal and/or vertical carousals, and when equipped with hands free computer directed voice technology, the labor component can be optimized.



•

Value Added Services – like ticketing and customized packaging may need to be processed offline through a more "hands-on" manual process. In other words, program the automated shipping sortation system to recognize customer orders that require "special handling" and sorting them to a workstation that is configured to efficiently process them can increase system efficiency and productivity. Once the special handling process is completed, the orders can be transported back into the automated shipping system for final sorting.




By leveraging the capabilities of the WMS and/or WCS to including both primary and secondary sorting functions, the company can enjoy the benefits of automation and the flexibility of manual processing in a mutually exclusive, but still integrated system configuration.

•

Repetitive Operations – such as building mixed case and rainbow pallet loads using robots can provide significant labor saving advantages over manual palletizing methods. However, if the robots are deployed in combination with automated case picking systems (in order to achieve an acceptable ROI) the daily case shipping volume may need to be sufficient enough to require a multi-shift operation

•

Non-repetitive Operations - especially those requiring a high degree of customization should be processed in a subsystem that integrates manual operations with the appropriate level of automation. In this way, the need for operational flexibility, adaptability, and scalability can be insured.