Holste Says:

With the trend toward smaller, more frequent orders, order fulfillment costs will continue to increase.

What Do You Say?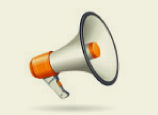 Previous Columns by

Cliff Holste
According to industry statics, order picking costs typically account for more than 50% of total DC operating costs. With the trend toward smaller, more frequent orders, order fulfillment costs will continue to increase. Naturally companies are concerned and searching for better management methods to combat this growing problem.
Many DC's are considering deploying Labor Management Software (LMS) to help improve their bottom lines – especially when it comes to order picking operations. Software providers tout that implementing LMS into a DC often results in a labor productivity increase simply because employees know they are being tracked throughout the operation. But, distributors should be mindful that LMS isn't a one-size-fits-all proposition. According to LMS providers, large distributors with 15 or more order pickers often benefit most from LMS.
For the majority of small distributors, order pickers are multi-tasking. That is to say doing different tasks, not at the same time, but going from picking to a completely unrelated task. To record when they start and stop would be very problematic. Therefore, it may be smarter to implement LMS in a DC where you have dedicated people picking, dedicated people stocking, and where it's somewhat easier to track people by specific tasks.
The following are four micro-management suggestions that can improve order fulfillment productivity and lower overall operating cost without adding specialized software systems:
(1) Segregate Single Line Orders
One of the most common performance measures in distribution operations is the average lines per order. Using this measure can be particularly troubling when the number is low, say 2-5 lines. To accurately judge performance, what you really need to know is what percentage of the orders are single-line orders, and what the average number of lines for multi-line orders is.
Single-line orders generally can be picked in large batches. Because they don't need to be consolidated with other items, they often can be picked directly into a shipping carton or envelope, thereby, eliminating the packing and sorting function altogether. In a parcel-shipping environment, single-line case orders could be batched to allow operators to pull a full pallet, and then auto print & apply customer specific shipping labels to the individual cases.
(2) Lot Sizes Of One For Retail Distribution
For DCs that are primarily replenishing store inventory, large quantities are not always the best way to go. With POS software, replenishing store inventory on an item-for-item basis (actually units sold) the downstream savings can be substantial. The new item(s) can go directly to its place on the store shelf. Double handling in the store is eliminated. There is no backroom inventory to manage.
That's great for the store, but what about the DC? Piece picking may increase DC order fulfillment cost. But rethinking order fulfillment processes to optimize "each-picking" tasks could yield significant productivity improvements in both the DC and the store.
Start by thinking about the final destination of the inventory inside the store. The small orders that are created by increased delivery frequency, for example, can be further divided to match fixtures, aisles or backroom layouts. Several of these "sub-orders" can be picked simultaneously as an efficient batch in a single pick trip at the DC. Loose pieces also can be bagged and labeled with the pick ticket at the DC. As a result, the store will receive products grouped and identified.
Meanwhile, the pick path for the batch can be greatly reduced if products are slotted at the DC to mimic the way that orders are received from the store. This will challenge you to choose pick-face configurations in the DC that combine efficiency for the fast movers with close proximity for the slower movers.
Product-to-person picking methods, like horizontal and vertical carousals, can increase productivity within a minimum footprint.
(3) Look For Family Groups
When it comes to multi-line orders, sometimes pickers are fortunate enough to pick an entire order without travelling far on the pick path. How can you make that the rule rather than just a matter of luck?
One way is to consider how your customers place their orders when deciding where to slot specific products on the pick face. In one distribution center that handled fragrances, for example, products had been slotted by activity level and a zone picking system routed orders from zone to zone to collect picks for each order. It turned out, though, that every order originated from an order sheet that included all of the products that were related to a single fragrance. If the DC had slotted products related to each fragrance in a single bay of its carton flow rack, it would have resulted in a pick path of just 8 feet for every order!
(4) Pick The Little Stuff First
Generally, if you begin picking all portions of an order at the same time, full-case items will arrive at the dock first. That's because broken-case or eaches picking is labor intensive and therefore slower.
At one DC belonging to a medium-sized discount retailer, the case-picking line was so productive that full cases were always waiting for the small picks. The DC operations manager was considered adding accumulation conveyor to buffer waiting cases.
How much better, and less expensive, it would be to pre-pick eaches into shipping containers and stage those containers in a flow rack or shelving area. When all the eaches picking has been completed, crank up the case-pick line and let the eaches containers lead the cases straight into the truck.