Holste Says:

In addition to security and deterring theft, product tracking is potentially helpful in limiting liability exposure.

What Do You Say?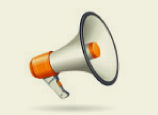 Previous Columns by

Cliff Holste
Distributors and Retailers alike are highly focused on keeping track of products throughout the supply chain cycle. One reason is a renewed emphasis on controlling "shrinkage" which is defined as any preventable loss caused by deliberate or inadvertent human actions.
Deliberate human actions that cause loss to a business can be theft, fraud, vandalism, waste, abuse, or misconduct. Inadvertent human actions attributable to loss are purely poorly executed business processes, where employees fail to follow existing policies or procedures. Loss prevention is mainly found within the retail sector but also can be found within other business environments.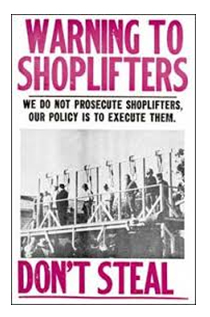 Since retail loss prevention is geared towards the elimination of preventable loss and the bulk of preventable loss in retail is caused by deliberate human activity, traditional approaches to retail loss prevention have been through visible security measures matched with technology such as Closed Circuit Television (CCTV) and electronic sensor barriers. Most companies take this traditional approach by either having their own in house loss prevention team or they use external security agencies. Charles A. Sennewald and John H. Christman state "Four elements are necessary for a successful loss prevention plan" [1]:

1) Total support from top management,
2) A positive employee attitude,
3) Maximum use of all available resources
4) A system which establishes both responsibility and accountability for loss prevention through evaluations that are consistent and progressive."
[1] (2008). Retail Crime, Security, and Loss Prevention: An Encyclopedic Reference. Butterworth-Heinemann. ISBN978-0-12-370529-7.
The development of electronic article surveillance (a magnetic device attached to the merchandise that would trigger an alarm if removed from the store, also called EAS) led to an increase in arrests; however, many cases have been dismissed due to lack of observation of the crime.
Internal shrink is caused by methods such as staff members stealing products, cashiers not ringing sales through the tills and keeping the payment for themselves, staff selling products to friends and family at discounted prices, sweet hearting where product is given for free to friends and family by staff, colluding with maintenance staff or external contractors to steal product and under ringing merchandise on the tills for friends or family so they end up paying less for the items.
To further combat this retailers are requesting that their suppliers make it increasingly harder for someone to steal product, whether that someone is a customer or an employee. As a result, advanced security and product tracking methods are emerging providing the ability to gather data from all types of electronic sensors and cameras connected to multiple access points to gather information.
In addition to security and deterring theft, product tracking is potentially helpful in limiting liability exposure. Such information gathering is critical for the grocery, pharmaceutical and automotive parts industries. While grocery and pharmaceutical outlets are working to comply with requirements from the FDA, automotive parts retailers need strong information gathering systems to track warranties, log data from the manufacturing process on tires, and track product recalls throughout their life cycle.
There are a myriad of tracking systems. Some are 'lag time' indicators, that is, the data is collected after an item has passed a point, for example, a bar code or choke point or gate. Others are 'real-time' or 'near real-time' like Global Positioning Systems depending on how often the data is refreshed. There are bar-code systems which require a person to scan items (self checkout counter) and automatic identification (RFID auto-id) strategically located at exit points.
For the most part, tracking methods are composed of discrete hardware and software systems for different applications. That is, bar-code systems are separate from Electronic Product Code (EPC) systems, GPS systems are separate from active real time locating systems or RTLS for example, a passive RFID system would be used in a warehouse to scan the boxes as they are loaded on a truck - then the truck itself is tracked on a different system using GPS with its own features and software.
Tracking software systems now include features that help businesses manage that data, turning it into information by using a cooperative tracking capability such as Real-time Locating Systems (RTLS).
RTLS are enabled by Wireless LAN systems or other wireless systems with multilateration. Multilateration is a surveillance navigation technique based on the measurement of the difference in distance to two stations at known locations that broadcast signals at known times. Such equipment is suitable for certain confined areas, such as offices, lunchrooms, as well as restricted and limited access areas. RTLS require system-level deployments and server functions to be effective.