Holste Says:

To gain employee buy-in there must be openness, respect, and two-way communication.

What Do You Say?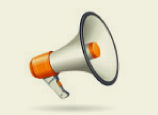 Previous Columns by

Cliff Holste

The fear of "new things" may be more prevalent than you might otherwise think. For example, there's a popular TV commercial where a telemarketer asks the question – "What's wrong with trying new things?" The ad shows a prospective customer who had previously bad experiences with new age technologies, such as: a robotic floor sweeper that attacks the family cat; an automated mechanical dog that catches fire and explodes when drinking from a water bowl. These mishaps are presented as examples of hidden surprises. While the ad is deliberately shocking for visual impact, hidden surprises are no joke, can be dangerous, and leave an indelible impression that can be hard to overcome.
To view the commercial ctlr+click on this link: http://www.ispot.tv/ad/72S3/ally-bank-new-ways.

Developers of "new things" (equipment, systems, and/or processes) often presume that everything will work in accordance with how they planned it. Unfortunately, they may not be fully aware of exceptions that impact on operations. This is often the case in customer value-added services, such as: labeling, gift wrapping and custom packing/shipping/delivery requirements.
Once a new thing is deployed it may take time for imbedded bugs/defects to surface. Identifying and fixing them can be difficult and frustrating. For example: within many DCs there are operations such as replenishment and order picking, which have being operating much the same way they were when WMS and RF technologies were originally introduced. Unfortunately, when replenish operators are routinely instructed to put more product into a pick slot than the space can hold, or when order pickers are instructed to pick product from an empty slot or from a slot containing the wrong SKU - employees know that these are not efficient operations. It's the system that's defective – not the employee.
Employees are sensitive to new things because the inevitable bugs/defects can affect their job performance and reporting them can be misinterpreted as being an individual learning issue, an excuse, or worse yet - being a chronic complainer.
When new things are introduced without fixing on-going systemic problems, some employees will become frustrated. They may lose confidence in their direct supervisors and begin to wonder how smart management is – really? Ultimately, that can lead some people to consider alternative opportunities, searching for a more cooperative and interactive workplace environment.

The lesson is that, as a result of their "been-there-done-that" experience, hands-on employees may be the best critics of new things. Running off good people simply because current broken operations aren't getting fixed before new ones are introduced, is not only inefficient and costly…. it's dumb!