Holste Says:

Moving an operation forward by deploying more advanced technologies and by creating a more efficient, safer working environment yields many long term benefits for the company, its employees and customers.

What Do You Say?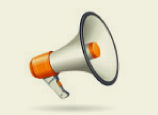 Previous Columns by Cliff Holste
Perhaps, now is the time for your company to embrace that project which has been in the talking stage for years and that most everyone feels would be beneficial. No matter the circumstances, there must be a leader who can energize others to engage in the effort to affect the desired change. All of the elements may be present to bring about change. Still, some internal or external agent must take responsibility to lead the way. To have a reasonable chance for success, that "resource" must be sponsored by a member of upper management who has P&L responsibilities.
Part 1 - Appointing an Internal "Resource"
Change is hard! It takes a lot of effort, self-discipline, thick-skin, and political savvy to "shepherd" a major changeover project through the many hurdles one can expect to encounter along the way. After all, these changes may fundamentally change the way the company is currently operating. The following are a few of the attributes that need to be present in the individual entrusted with this awesome responsibility:
| | | |
| --- | --- | --- |
| | • | Hands-on experience, credibility and trust |
| | • | Common sense and the courage to use it |
| | • | The ability to organize and work with teams of people both inside and outside the company |
| | • | A comprehensive knowledge of the company's business model and processing strategy |
| | • | Creativity – ability to think outside the box with a total system perspective |
| | • | Facilitation skills – get-it-done attitude – projects a sense of authority |
| | • | Coaching skills – ability to help others overcome the 'not-invented-here' syndrome |
And, along with all of that, it doesn't hurt to have a good sense of humor.