Holste Says:

With good operating practices and preventative maintenance programs, today's automated sorting systems can provide a decade or more of reliable service.

What Do You Say?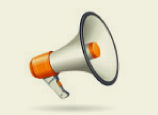 Previous Columns by Cliff Holste
In a rapidly growing company, the shipping department is often the first area to become congested and dysfunctional - not able to handle the increased volume even with incremental labor additions. Frequent late shipments prompting unscheduled overtime and a growing number of shipping errors are but a few of the symptoms of a business at risk. DCs that are consistently shipping over 10,000 cases per shift should be able to justify deploying an automated shipping sortation system that can increase shipping capacity, reduce shipping errors, and lower operating cost while creating a safer and better managed shipping department.
So, if 2014 is the year that adopting DC automation will become a reality for your company, congratulations! There are many possibilities to consider - as will become obvious when attending MODEX 2014 http://www.modexshow.com/.
Pros & Cons of System Standardization
The high demand for automated sorting systems across a broad range of applications has lead to the development of pre-engineered system solutions within the material handling industry. This "standard" system design approach is then scaled to fit the buyers' requirements. As a result, buyers can solicit competitive proposals from a variety of small to large system integrators, distributors, or directly from manufacturers.
While industry standardization has reduced system cost and deployment time, there are a few fundamentals that potential buyers must be aware of.
In order to be sorted automatically, individual items must be conveyable and must carry some machine identifiable address or code. The most common practice is placing a coded label on the top, the front, or the side of the item. Typically, this is done manually; however, automatic print & apply equipment can be a cost effective alternative. 2D matrix codes are rapidly gaining in popularity and this capability should be included in any new system. For more information see "Supply Chains Benefit From Adoption Of 2D Matrix Code Technology".
Whatever the item code type and format, it must be capable of being scanned by fixed-beam, moving-beam, or multi-code camera scanners. The information contained in the code is then used by the vendor's sort control system to track the item and sort it at the proper location. At the most basic level, the system will be able to interface with the Buyer's order-entry/host system to upload and download critical processing data.
Just knowing the basic facts can sometimes be misleading. One of the common fallacies that should be avoided in planning and budgeting for a shipping sortation system is to base your equipment choices on actual required shipping volume. For example; if an average yield of 2,500 cases per hour is required, a low end belt sorter equipped with pop-up wheel diverters may be sufficient. However, depending on daily volume fluctuations and future growth considerations, this may not be the correct choice.
The buyer's unique order fulfillment and shipping operational requirements/situations must be reviewed and discussed during the initial planning and data gathering phase. Vendor's proposals will then include the various conditions, performance specifications, pricing options and alternatives as required for design and installation.