Holste Says:

Companies looking to improve their core operations should analyze which ones are in need of a tune-up and focus on those initially.

What Do You Say?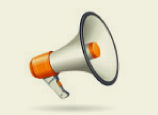 Previous Columns by Cliff Holste

At some point in the growth and evolution of the typical order fulfillment DC, no matter how well managed the operations are small inefficiencies begin to build-in. Like a thief in the night, they go unnoticed by supervisors and associates. Over time the accumulated affect degrades throughput capacity, lowers productivity and reduces margin.
Management can guard against this type of transparent loss by implementing a continuous improvement program that is focused on core operations such as, Receiving, Putaway, Storage, Picking and Shipping. This is not to suggest that value added services (VAS) should be ignored. However, customer specific VAS is often a relatively short-term setup and closely supervised. Whereas, core operation are on-going and tend to be taken for granted.
DCs that are shipping 10,000 or more cases per day are at a high risk of - 'bleeding to death from a 1,000 pin pricks'. A continuous improvement strategy helps maintain operational efficiency.
Based on interviews with logistics executives and DC operations managers, we have assembled the following suggestion for preventing core operations from degrading: