Holste Says:

By identifying and eliminating unnecessary processing steps, bottlenecks, and other such delays that may have crept-in over time, real gains can be realized.

What Do You Say?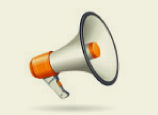 While every DC is unique, many of the basic operations are very similar. The following are just a few interesting examples of how some of the top performing distributors create a competitive advantage:


Dock-to-stock time: Why not go for "gate-to-stock" time instead. Aim to reduce the total time that it takes to spot a trailer, unload the pallets or cartons and transport them to a storage location. Use the advanced shipping notice (ASN) data to setup the receiving process while the shipment is still in route.


Touches: Put up signs promoting "OHIO" – no not the state (Only Handle It Once). Why? Because it encourages one to ask, can we crossdock this receipt? Or, at a minimum, can we by-pass reserve storage and put it directly into the forward pick slot? In many DCs something like 30% to 50% of the labor is devoted to supporting picking operations – that's adds up to a lot of overhead.


Space utilization versus productivity: In a typical DC warehouse, product occupies only 25% of the available building cubic space, even when its consider it to be full. The rest is aisles, dock space and otherwise unused air space. The key to understanding the relationship between space and productivity is to keep track of both over time.


Employee satisfaction: Top performing companies know that deploying efficient processes, along with some automation where practical, is important to the achievement of high levels of order fulfillment accuracy and productivity. But processes do not run by themselves. It takes trained and motivated employees to make them effective. Seek and adopt methods that can reduce training times to hours instead of days or even weeks? Create a work environment that is ergonomically, functionally, and socially friendly enough to keep costly turnover to a minimum?
What's it Going To Cost?
This is the big question; how much can you spend to reach your improvement objectives? To some extent it will depend on business activity, cash flow, and future investment prospects. But regardless of the economic realities, start out small by going after the "low-hanging fruit". Focus initially on improving customer satisfaction. By building a string of small, but high profile successes, chances of getting more complex projects approved that typically require a larger investment, will be more likely.
Individual projects may or may not provide an acceptable ROI on a standalone basis. However, if you could achieve all of your projects at one time, you might easily reduce DC labor by 20% while optimizing storage, increasing throughput capacity and customer order accuracy. Therefore, be sure to document the before and after metrics for each project.
How can you Increase your Chances of Success?
The following are a few suggestions from our readers and industry advisors: