Holste Says:

One of the many benefits of automating receiving is that it forces planners to methodically think all the way through the process step by step to figure out ways to minimize the time from the receiving dock to the customer.

What Do You Say?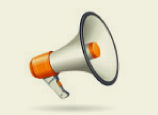 Proper identification of items not only speeds up the receiving process it is the key to improving inventory and order fulfillment accuracy. It has been a long-standing practice for product vendors to apply a UCC14 bar code to the outside of shipping cases. This is a 14 digit SKU level carton identifier that includes the UPC. With this bar code receivers can electronically identify SKU content. This makes it easier for shippers and receivers to accurately account for goods they are handling.

By adopting Automatic Identification & Data Capture (AIDC) technologies, the first speed-bump (paper shuffling) on the path to greater speed and accuracy can be eliminated.

An automated receiving and putaway operation begins with employees on the dock who are equipped with bar code scanners and RF terminals. RF terminals mounted on the lift trucks used in receiving and putaway will further expedite receiving and put-away.
For maximum efficiency, all the data collected electronically must be managed electronically. Even the most basic Warehouse Management System (WMS) can do so readily. From the receiving operation, the WMS processes data from bar code scanning and RFID units, identifies and records receipts by SKU, updates inventory, assigns storage locations and directs putaway.
Even with WMS capability internally, your facility's receiving operations need to be linked externally by electronic means to upstream members of your supply chain. With Electronic Data Interchange (EDI) links to inbound shippers and transportation companies, the receiving dock will know ahead of time what's due when, and in what quantities. With the type of EDI transaction known as an Advanced Shipping Notice (ASN), dock managers can preplan how they'll handle the inbound materials flow for highest efficiency.

Update Material Flow Systems
Several of the exhibitors at the recent ProMat 2013 show offer AGV systems that when integrated with a WMS can automatically move pallet loads from receiving to storage locations, picking areas, and/or crossdocked to shipping.
In addition, distribution centers can deploy a receiving conveyor system that can further automate and streamline loose case receiving. For example: