Holste Says:

Product mix alone is not a determining factor on the adoption path to material handling automation at the DC.

What Do You Say?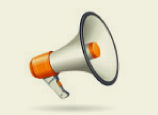 The Company operates out of (8) regular full service DC's located across the U.S., which are in the 350K to 550K sq. ft. range plus (2) smaller import facilities (managed by expediters). Most of the DCs are in the 30 ft. clear height range.
Each DC serves several hundred retail stores.
Product offerings include 67,000 SKUs, of which 95% are shipped in less than full case qty.
Full case picks amount to less than 5,000 per day.
75% of non-palletized volume is picked to carts pulled by powered tuggers, 10% picked by order picker trucks, and 15% by manual push carts.
Pallets, cases, and individual items are all bar coded.
The normal operating schedule for the DCs is single shift going to OT or 2nd shift during peaks.
The Company is interested in finding material handling solutions that will reduce per piece handling costs and improve throughput capacity while avoiding expanding its existing facilities or building new ones. However, they have a higher than normal amount of hard to handle and non-conveyable items, which has stymied the adoption of typical material handling solutions.
The following are a few possibilities that come to mind:
With such a relatively small amount of full case picking volume, the typical automated picking and handling solutions would probably not be cost justified. However, this does not preclude deploying highly specialized islands of automation or semi-automation that can be integrated into an overall solution.