From SCDigest's On-Target E-Magazine

- March 31, 2013 -

Logistics News: New SuperTruck May Improve Diesel Mileage by More than 50%, Make Big Dent in Logistics Costs
Cummins, Peterbilt, Says Initial Tests Show Mileage Climbs to 9.9 Miles Per Gallon, Freight Efficiency by 61%

SCDigest Editorial Staff
In 2010, the United States Energy Department awarded $187 million of grants to companies for research on more efficient and clean transportation-related technologies. That included $53 million to engine maker Cummins as the prime contractor for development of a so-called "SuperTruck" that would be significantly more fuel efficient than current designs. Navistar and Daimler Trucks North America also received millions for work on the Super Truck concept.
Cummins, Peterbilt (a division of PACCAR) and a few other partners have spent $39 million on the super truck project over the past four years, investments matched by the Department of Energy under the program.

SCDigest Says:

A reduction in annual fuel costs of $25,000 and assuming 120,000 miles driven per year would lower fuel costs about 20 cents per mile.

What Do You Say?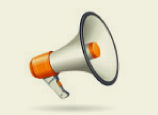 It looks like that public investment may be paying off, as Cummins announced with Peterbil that testing of the new concept truck is initially delivering mileage gains of more than 50%, as Cummins announced last week that the new truck averaged 9.9 miles a gallon in road tests last fall in Texas. The test involved eleven 312-mile runs on US Route 287 between Fort Worth and Vernon, Texas. The tractor-trailer used in the test had a combined gross weight of 65,000 pounds, 15,000 pounds lower than the national limit of 80,000 pounds.
"Today's long-haul trucks typically achieve between 5.5 and 6.5 miles per gallon, when loaded. The 54% increase in fuel economy would save about $25,000 annually based on today's diesel fuel prices for a long-haul truck traveling 120,000 miles per year," Cummins said. "The potential savings in fuel and greenhouse gases are enormous, with about 2 million registered tractor-trailers on US roads today."

The improved mileage in turn would translate into a 35% reduction in annual greenhouse gas emissions per truck.

The company did not estimate what the impact on mileage would be for a fully weighed-out truck. However, Cummins did say that the test showed that "freight efficiency," measured as ton-miles per gallon, improved by 61%, well above the 50% improvement target initially set by the Dept. of Energy.

Cummins said its researchers have been focused on the engine and its integration with the powertrain. It said it has developed numerous changes in the engine's combustion processes. It has also made improvements that reduce internal engine friction and the need for so-called "parasitic power" - excess power the engine needs to run such things as lube and coolant pumps and air compressors.

In addition to the truck's exterior, Peterbilt and its partners have been working on improvements in the drivetrain, the idle management system, weight reduction and vehicle climate control. An advanced transmission from Eaton facilitates further engine downspeeding for additional fuel economy benefits.
"Aerodynamics has been a significant contributor to the efficiency gains," said Scott Newhouse, senior assistant chief engineer of product development at Peterbilt. "We are very pleased with what our team has been able to accomplish using a comprehensive tractor-trailer approach."

Testing will continue in 2013, and include analyzing the truck's performance over a 24-hour period, including when drivers are at rest but still need power to run the air conditioning and small appliances in the cab.

(Transportation Management Article Continued Below)